Regina's $224-million wastewater treatment plant upgrade will be funded through a public-private partnership (P3).
After many weeks of debate, residents of Regina went to the polls on September 25 and decided not to fund the project through a traditional design-bid-build model. With over 49,000 votes cast, 57.1 per cent opted for the P3 route.
Mayor Michael Fougere was delighted with the results of the referendum. He has maintained throughout his pro-P3 campaign that his preferred method made better fiscal sense than a traditional funding plan.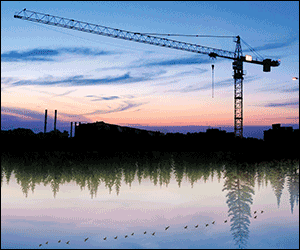 "I'll just say that the people have spoken and the people are always right," he said. "I'm very proud of the campaign we ran. I'm proud that the people came out in large numbers to express their opinion on a very important issue for the city. I'm very proud of the results."
Regina Water Watch, the group spearheading resistance to P3 funding for the project, released a statement expressing gratitude to its supporters, as well as concern over the city's tactics in the campaign.
"We will continue to monitor the actions of City Council, especially with regard to the wastewater treatment plant as it moves forward," the statement read. "The Mayor and City Council have made numerous pronouncements and promises during the campaign and we intend to hold them to their commitments to be more transparent and to disclose the terms of the contract."
With the referendum's results in, the City will resume its search for a private partner to design, build, maintain, and operate the treatment plant, which is projected to be completed by the end of 2016.
RELATED: Regina Holds Debate Ahead of Wastewater Referendum, search "Regina" on www.wordpress-139196-653073.cloudwaysapps.com