Moose Jaw has implemented a Local Improvement Program (LIP) to replace century-old cast iron water mains.
Citizens Advocating Sensible Taxation have opposed the LIP and ran a petition this past summer that has triggered a referendum on the plan.
The LIP would see the city pay 70 per cent of the replacement cost while homeowners cover the remaining 30 per cent. The city estimates the cost of the replacement at $1857 per metre of lot frontage meaning homeowners would pay approximately $557 per metre of lot frontage.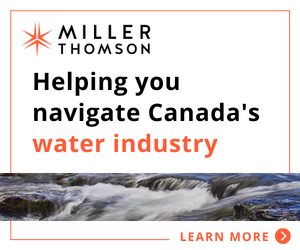 Property owners also have the option to pay the fee in a lump sum or to finance the cost at 4 per cent over twenty years, the amount being added to property taxes.
The city also made a provision that allows for residents without lead lines to choose whether their service connections will be replaced. In cases where service lines were recently replaced, the property owner may be eligible for a $1650 credit.
Responsibility for the mains, service connections, and costs fall into two categories, according to the city. Operation and maintenance is the responsibility of the owner on the property and city's in the street, and the sewer connection is the responsibility as far as the sewer main. Replacement is the responsibility of the owner on the property while the city is responsible for street lines and water connections only, not sewage.
Dave Molesky, a home and business owner in Moose Jaw, expects to pay $7,000 across both properties for the replacement of cast iron water mains and the necessary connectors on his property. He said to Global News, "We're being asked to pay for what effectively is the city's maintenance item."
Moose Jaw city manager Matt Noble said of the issue: "Our strategy is to publish factual information, and not to advocate one way or another." The city is planning an information campaign on the various financing options to replace the cast iron water mains leading up to the referendum and election on October 26.
An overview of the LIP is available on the Moose Jaw City website. For residents, a map of the areas undergoing replacement and the phases of construction is also available.
The Global News article can be found here.