London, Ontario-based water purification technology company Purifics ES Inc has supplied the University of Toronto Drinking Water Research Group with a Photo-Cat (Photocatalysis) Laboratory System for purification research and training. The wastewater pretreatment system offers civil engineering researchers and students enhanced reverse osmosis performance capability and endocrine disruptive chemical treatment training.
Research on the subject is being supported through the Southern Ontario Water Consortium, which works to unite universities, industry, and government for the development of water technologies.
"We're delighted to support the research initiatives aimed at improving drinking water quality and our water infrastructure," said Purifics' Applications Manager, Tony Powell.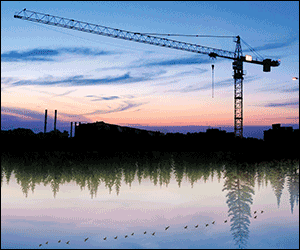 A Purifics press release describes Photo-Cat, which is utilized in municipalities and industries around the world, as a "a photocatalytic, ceramic membrane process that combines chemical-free advanced oxidation and ceramic ultrafiltration to safely remove and destroy chemicals and toxicity, disinfect and sterilize, and remove colour/taste/odour from water."