Pure Technologies Ltd., a company involved in the development and application of technologies for inspection, monitoring, and management of physical infrastructure, recently hosted an international workshop on asset management and loss prevention strategies for buried pipelines. Over seventy-five participants from nine countries representing water agencies, consultants, and oil and gas pipeline operators attended the two-day workshop, held in Calgary.
"This is the third time we have hosted this conference, and the first year that we have included an oil and gas component. The impetus behind the event has always been to gather industry leaders to provide a platform to share, network, and learn about best practice and technology advances in pipeline assessment and management," said Jack Elliott, COO for Pure Technologies.
Workshop topics included the presentation of various case studies including condition assessment and monitoring projects undertaken by the City of Calgary, San Diego County Water Authority, City of Montreal and The Great Man-Made River Authority. Field demonstrations of Pure's latest technologies for pipeline condition assessment including leak detection; structural acoustic monitoring and monitoring for third-party damage were also conducted.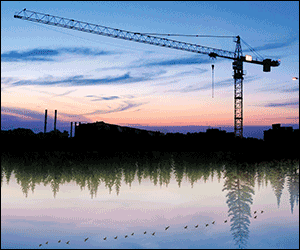 A panel discussion of industry experts was facilitated by Dr. Sam Ariaratnam, Professor, Del E. Webb School of Construction at Arizona State University. The session's topic focused on the challenges facing owners in budgeting condition assessment programs and also explored the importance of partnering with technology companies to develop tools to better assess critical infrastructure.