Yesterday, excavation commenced on a new river valley as part of the Port Lands Flood Protection project on Toronto's waterfront.
The project was designed to increase the capacity of the city to adapt to climate change impacts and create a more resilient community. Attended by François-Philippe Champagne, Minister of Infrastructure and Communities, along with critical infrastructure, the project will create the foundation for a future island community on the waterfront.
"Naturalizing the mouth of the Don River protects the Port Lands and homes in our community from flooding. We are committed to helping build vibrant and sustainable and prosperous communities along our waterfront. This is a very exciting time for the city!" said Julie Dabrusin, Member of Parliament for Toronto–Danforth.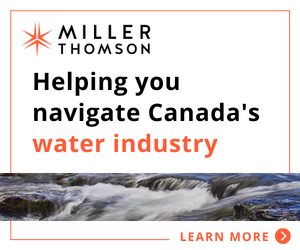 Waterfront Toronto's Board chair Helen Burstyn and chief project officer David Kusturin joined Chief Stacey LaForme of the Mississaugas of New Credit First Nation, Minister Champagne, and Toronto Mayor John Tory for the project milestone.
"Waterfront Toronto's ambitions for the waterfront include social, economic, and environmental goals. Goals that lead to tangible benefits for Torontonians, Ontarians, and Canadians," said Michael Nobrega, acting CEO of Waterfront Toronto. "We have a record of creating affordable housing, commercial space, aquatic habitat, critical infrastructure, and beloved public spaces on the waterfront."
Throughout winter 2018–19, Waterfront Toronto will excavate a kilometre-long river valley, a natural spillway, and new mouth for the Don River. Along with other critical infrastructure, this will protect the area against flooding.
Flood protection in the Port Lands means that 290 hectares, or more than one third of Toronto's waterfront, will be unlocked for revitalization. The next phase of waterfront revitalization aims to bring thousands of new residents and jobs, and also to provide more access to the waterfront for everyone and create a globally-significant destination where people can experience the natural wonder of the waterfront.
Over a decade in planning, the project is implementing a comprehensive strategy for flood protection of the Port Lands, which are at risk of flooding under a significant storm event. The project will remediate contaminated lands, unlock new land for development, provide critical flood protection through the creation of a naturalized mouth for the Don River, and establish new wetlands and aquatic habitats to support native species of fish.
A third-party economic impact study conducted by urbanMetrics (2016) estimates Port Lands Flood Protection and future development in the Port Lands will generate approximately:
51,900 full-time years of employment;

$5.1 billion in value added to the Canadian economy;

$1.9 billion in revenues to the three orders of government.