The Public Health Agency of Canada (PHAC) is leading working groups and meetings related to wastewater surveillance for COVID-19 to discuss sampling, laboratory methods, data models, modelling and public health action and response.  There are currently four working groups and meetings held regularly:
SARS-CoV-2 Variants of Concern in Wastewater brings together researchers, academic and government partners working on wastewater surveillance to discuss the detection of variants of concern/interest in wastewater and interpretation of results.  Meetings highlight key issues related to variants of concern/interest detection and sequencing and all laboratories or surveillance programs across the country to provide an update and share their experiences.   
Wastewater Laboratory Detection of SARS-CoV-2 Working Group unites laboratories conducting wastewater testing and surveillance for SARS-CoV-2 to discuss methods (e.g., PCR, QA/QC), sampling issues, data interpretation, reporting of results, and any other topics related to laboratory methods for detection.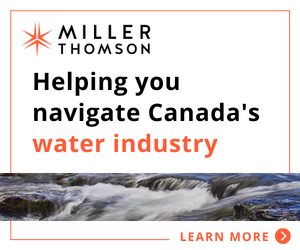 Wastewater SARS-CoV-2 Surveillance Updates creates a forum for wastewater surveillance partners across the country to move wastewater surveillance to public health action, building the connections between environmental sampling groups, laboratories, academia and public health to discuss sampling strategies, data interpretation and public health reporting and action.
Data Modelling and Epidemiological Interpretation Working Group brings together modellers and epidemiologists from all levels of government and academia to discuss modelling, modelling methods and interpretation of wastewater surveillance results as they relate to clinical surveillance. 
To attend any of these meetings contact:  [email protected]
Canadian wastewater COVID-19 surveillance dashboards are available for: British Columbia, Alberta, Saskatchewan, Ontario, Quebec, Newfoundland and Labrador, and Northwest Territories. For links to these dashboards, visit:
https://nccid.ca/wastewater-surveillance-for-covid-19/#subMenuSection5
In addition, PHAC and Statistics Canada have been collaborating on the Canadian Wastewater Survey (CWS) to conduct surveillance of wastewater samples for SARS-CoV-2 from various wastewater treatment plants in five cities across Canada (Vancouver, Edmonton, Toronto, Montreal and Halifax) since September 2020. 
The latest edition covers the period from April 2021 to January 2022. To access this survey, visit: https://www150.statcan.gc.ca/n1/daily-quotidien/220218/dq220218d-eng.htm