As part of the construction of a new 240-metre permanent bridge over New Brunswick's Petitcodiac River, the river channel will receive a substantial realignment.
"The bridge and channel construction will complete the final stage of restoring the Petitcodiac River to its natural state," said Premier Brian Gallant. The new bridge is intended provide a safer crossing for commuters between Moncton and Riverview and allow for enhanced eco-tourism growth opportunities in the region. Known as Chocolate River, the Petitcodiac has suffered disruptions to the surrounding aquatic ecosystem, due to a 1968 causeway that filled parts of the river.
The ongoing efforts to rehabilitate the river will next require realigning the river's channel and replacement of the aging river gate structure with a 240-metre steel bridge will cost an estimated $14 million.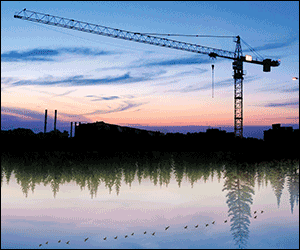 "The Government of Canada is proud to mark the next phase of construction on this important project, which will support long-term prosperity for the region, as well as protect the local fish population," said federal Fisheries, Oceans and Canadian Coast Guard Minister Dominic LeBlanc. "Today's milestone is a significant step towards addressing environmental issues that have affected the Petitcodiac River and surrounding area for more than 50 years."
LeBlanc spoke on behalf of federal Infrastructure and Communities Minister Amarjeet Sohi.
The provincial government is also partnering with the Town of Riverview on a $1.9-million project to add lanes and upgrade the intersection at Route 114-Gunningsville Bridge/Gunningsville Boulevard. The upgrades are intended to help alleviate traffic congestion during the Petitcodiac bridge and channel construction.