Ministers Peter Van Loan and Colin Carrie were in Bradford, Ontario on April 15 to emphasize the federal government's commitment to cleaning up Lake Simcoe and South-eastern Georgian Bay. Ottawa will provide $8.6 million in support of 26 projects as part of the first round of funding under the renewed Lake Simcoe/South-eastern Georgian Bay Clean-Up Fund.
"Building on the success of the projects completed with the original investment of $30 million, we know the additional $29 million investment will mean the continued revitalization of the lake and watershed, benefitting families who enjoy these waters and the businesses who rely upon it," Van Loan said.
One of the projects to receive funding is the Lake Simcoe/Georgian Bay Wetland Collaborative project, which aims to reduce phosphorous inputs and improve habitat through the restoration and enhancement of wetlands.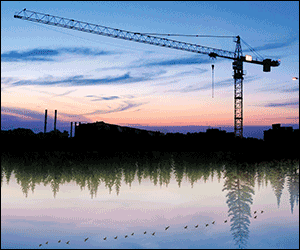 "Wetlands are an essential component of a sustainable, healthy ecosystem," said Lynette Mader, manager of provincial operations for Ducks Unlimited Canada. "This project aims to reduce phosphorous and nutrient inputs into Lake Simcoe through the development of enhanced wetland protection policies and increased wetland restoration activities."