Tony Clement, MP for Parry Sound-Muskoka, visited Parry Sound on January 16 to announce 32 environmental projects aiming to improve the ecosystem health of the Lake Simcoe and Southeastern Georgian Bay watersheds. The projects are worth a combined $8 million.
"Lake Simcoe and Southeastern Georgian Bay are important natural resources, vital sources of drinking water and regional economic drivers that support the tourism and recreation industries," Clement said. "To protect these important water resources, our government is investing in new environmental projects focused on restoring ecosystem health and improving water quality for residents in the region."
This is the second round of federal contributions under the expanded Lake Simcoe/Southeastern Georgian Bay Clean-up Fund, which supports community-based projects focused on reducing phosphorous levels, restoring ecosystem health, and improving water quality. As part of the funding, the Georgian Bay Biosphere Reserve will receive $191,305 to work with municipalities over two years to expand monitoring in Georgian Bay and ensure consistency in how nutrients are measured by various stakeholders.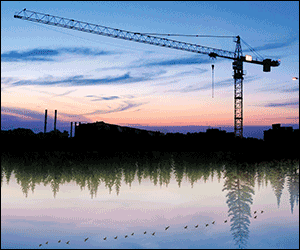 "This two-year project will help improve the coordination and collection of water quality and nutrient information in eastern Georgian Bay," said Greg Mason, the general manager of the Georgian Bay Biosphere Reserve. "This will provide improved environmental information, help to conserve critical habitats and their species, and help to mitigate potential sources of pollution within the Georgian Bay Biosphere Reserve."