This week, the Ontario Legislature Speech from the Throne Speech confirmed that Bill 193 will expire as the Legislature prorogues. The Act establishes a prohibition for various actions related to the selling, leasing, or renting of certain products, including HVAC and water treatment equipment, in person at a consumer's home, subject to certain qualifications.
The Canadian Water Quality Association (CWQA)–the industry association that represents water treatment dealers–has reported from its sources that the government is likely to resurrect the issue as a matter of government legislation or regulation.
The CWQA is concerned that Bill 193 (as drafted) is not practical, enforceable or workable.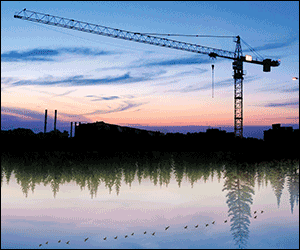 "It will devastate the water treatment industry, cost jobs, and slow down the rollout of economically and efficient equipment that is allowable in building code and is a sound solution for Ontarians. It also does not harmonize with CWQA's strategy of working with OCOT and the MOECC on the recognition of our professionals and certified professionals within the regulated water sector," stated the CWQA is a notice to its members.
The statement added, "We have a suite of solutions including: regulating the industry rather than banning it; certifying the professionals in the industry and creating space for our industry's professionals; or increasing the enforcement and investigations branch at the Ministry to manage these new areas with industry support (currently identical to the relationship we have with MGCS).
"If the matter is taken up as a Government Bill, MPP Baker will continue to be involved but control of drafting the new document will shift to the Minister of Consumer and Government Services. As a majority government Bill, the likelihood of its passing increases from very probable to almost certain. The likelihood that this may end up as policy directive or regulation is even more likely."
The issue in question is whether the province should regulate door-to-door sales of HVAC and water treatment equipment as part of a strategy and probable action for consumer protection.
The CWQA has been active in its engagement with Mr. Baker and Ministry of Government and Consumer Services on the issue. The group argues that CWQA members who do door to door sales approach these sales ethically. ALL CWQA members agree to the Code of Ethics and the Marketing and Promotional Guidelines.
The CWQA Board, in CWQA By-Laws, has the responsibility to discipline its members who do not support the Code of Ethics of the Association. Such discipline may include the procedure to expel a member from the Association.
For more information, visit the CWQA website, https://cwqa.site-ym.com.