A company that uses artificial intelligence to help make water utilities safer and more efficient was among the grand-prize winners at the Velocity Fund Finals held at the University of Waterloo in Ontario. The Velocity Fund competition showcases 10 startups as they pitch for their chance to win one of four $25,000 prizes and space in one of the Velocity workspaces.
EMAGIN leverages artificial intelligence to help water utilities proactively manage their infrastructure in real-time. The company aims to make cities adaptive and resilient to the challenges of urbanization, climate change, and resource scarcity. The technology enables utilities to better adjust for emergency scenarios by using AI to learn about historical events and predict outcomes.
"Imagine a city that can detect a storm or drought before it happens and proactively prepares its water treatment and supply systems accordingly," said Thouheed Abdul Gaffoor, co-founder of EMAGIN, who graduated from civil engineering at Waterloo.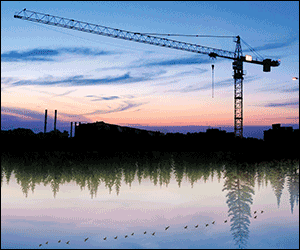 "Velocity has been instrumental in supporting us and giving us the mentorship and connections to grow as a business," said Mohamad Vedut, another co-founder and a graduate of software engineering at the University of Ontario Institute of Technology.
For more information on the Velocity Fund Finals, please visit www.velocityfundfinals.com.