Ontario is providing the Town of Moosonee with up to $1.5 million to help replace water mains and sanitary sewer mains—part of the government's expanded funding to help small, rural, and northern communities build or repair critical infrastructure.
Premier Kathleen Wynne made the announcement in Moosonee as part of a week-long trip to more than a dozen communities across the North. The investment is through the Ontario Community Infrastructure Fund (OCIF), which gives communities access to stable and predictable annual funding for roads, bridges, water and sewer systems, and other key infrastructure.
In February, the Premier announced that Ontario will triple its investments through OCIF, from $100 million in 2015-16 to $300 million in 2018-19. Of the $300 million allocated for 2018-19, the province will allocate $100 million for municipalities to apply to invest in crucial infrastructure projects, and $200 million for predictable, formula-based funding.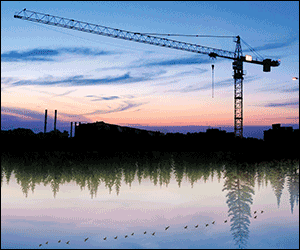 Since January 2015, OCIF has provided grants to 425 municipalities through its formula-based component, for a total of $100 million.
Investing in small, rural, and northern communities is part of the government's economic plan to build Ontario up and deliver on its number-one priority to grow the economy and create jobs. The four-part plan includes helping more people get and create the jobs of the future by expanding access to high-quality college and university education. The plan is making the largest infrastructure investment in hospitals, schools, roads, bridges and transit in Ontario's history and is investing in a low-carbon economy driven by innovative, high-growth, export-oriented businesses.