The Ontario government has created the province's first new conservation reserve in over 10 years. The Monarch Point Conservation Reserve will protect nearly 4,000 acres along the south shores of Prince Edward County – an area nearly five times the size of the Toronto Islands.
"Ontario is working to protect our natural environment and preserve our province's biodiversity. Creating Monarch Point Conservation Reserve is an important step in achieving this goal," said David Piccini, Minister of the Environment, Conservation and Parks. "This new protected area will not only safeguard important habitat for the iconic monarch butterfly, but also for countless other species that call this area home. I'm proud that this new protected area will ensure future generations can enjoy the natural beauty of our province."
Ontario's newest conservation reserve is named for the monarch butterfly, which frequents the area as part of its annual migration. In recognition of the site as an International Monarch Butterfly Reserve, Monarch Point Conservation Reserve (formerly known as Ostrander Crown Land Block and Point Petre Provincial Wildlife Area) will continue providing critical habitat for a range of species, including the at-risk monarch butterfly, migratory birds, reptiles and plants.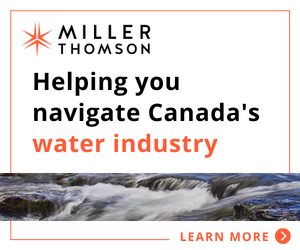 "The creation of the Monarch Point Conservation Reserve ensures the preservation of Prince Edward County's south shore, an environmentally significant area on the Canadian side of Lake Ontario's shoreline," said Todd Smith, MPP for Bay of Quinte. "It is the product of great collaboration between our government, the local community, and partners to designate this land as protected now and for future generations."
"We are thrilled that Ontario's first new conservation reserve in 10 years is right here in our backyard," said Steve Ferguson, Mayor, County of Prince Edward. "The County is well-known for its natural beauty and rich biodiversity. Creating Monarch Point Conservation Reserve is a critical development for protecting the many species that rely on this area and giving the community wonderful opportunities to responsibly enjoy this beautiful corner of our municipality."
Monarch Point Conservation Reserve will continue providing opportunities for the community to enjoy the area's natural beauty, including hiking and birdwatching making it an important destination for nature-based tourism, while strengthening the long-term protection and health of local ecosystems and wildlife.
"Recognizing a once-in-a-lifetime opportunity to educate and advocate for the permanent protection of local public lands and waters, South Shore Joint Initiative came together in 2018," said John Hirsch, President, South Shore Joint Initiative and Councillor, South Marysburg, The Corporation of the County of Prince Edward. "Together, we celebrate this watershed moment in our County's natural history. We are thrilled that Monarch Point Conservation Reserve will ensure countless at-risk species and generations of people will continue to enjoy access to the rare and fragile lands of this remarkably biodiverse area."
This new conservation reserve is the result of extensive consultation and collaboration with local stakeholders, Indigenous communities, residents and conservation groups such as the South Shore Joint Initiative, the Schad Foundation and the Nature Conservancy of Canada towards a shared goal of protecting Ontario's biodiversity and creating a more sustainable future for all.
"The Nature Conservancy of Canada (NCC) congratulates Ontario on its new conservation reserve," said Mike Hendren, Regional Vice President, Nature Conservancy of Canada – Ontario Region. "At NCC, we are pleased to support efforts to increase long-term protection of lands in southern Prince Edward County. Together with our partners, NCC has helped to protect more than 1,850 acres in this landscape including properties adjacent to Monarch Point Conservation Reserve. Collaborative conservation solutions like this are key to fighting the climate and biodiversity crises."
Quick Facts
Monarch Point Conservation Reserve is recognized as an International Monarch Butterfly Reserve and an Important Bird and Biodiversity Area.
Since 2018, Ontario has invested nearly $1.3 million to support the monarch butterfly through vital habitat protection work completed under the Species at Risk Stewardship Program.
Ontario's 296 conservation reserves protect significant natural features, provide important ecological benefits and preserve habitat for wildlife