Corporate Knights has released its third bi-annual Green Provincial Report Card, with Ontario and British Columbia leading the pack in the race to become Canada's greenest province or territory.
The highest grade goes to Ontario, which received an A-. The province has reduced greenhouse gas emissions by 6.5 per cent since 1990, making it the only province to reach Kyoto emission-reduction targets. It also received high marks for building green homes and embracing energy retrofits for old ones, and for continuing to maintain a vibrant clean technology sector. Saskatchewan and Alberta landed at the back of the pack.
"Despite Ontario and British Columbia receiving high grades, there's room for vast improvement," said lead researcher Erin Marchington. Corporate Knights calculated that if all provinces and territories achieved best practices in each of the seven categories that were measured the Canadian average would be 86 per cent, making the nation more than just an excellent student. But to pursue such best practices on a national scale will require much greater cooperation, collaboration and information sharing across the country.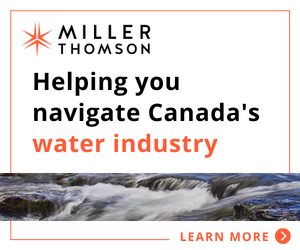 The research team evaluated each province/territory using a series of 35 indicators grouped into seven categories: air and climate, water, nature, transportation, waste, energy and buildings, and innovation. Building on previous green province reports, this year's ranking methodology used the most current available data (ranging from 2008 to 2011). The majority of the information came through federal sources that allowed for direct comparisons between Canada's 13 jurisdictions.
Here's how provinces and territories ranked in the water category:
Northwest Territories ranked first with a score of 80 per cent, taking top spot in half of the category indicators. Perhaps unsurprising for a sparsely populated jurisdiction, all monitored stations in N.W.T. were observed to have normal or high water quantity. Most impressive was N.W.T.'s water productivity. It had the highest GDP per litre of water use, with Alberta following closely behind.
The two provinces, however, with the highest overall score in this category were Saskatchewan and Manitoba, each scoring 78 per cent. They showed low counts of toxins released into water supplies and high rates per capita of secondary wastewater treatment.
Quebec, Ontario, and British Columbia came in last. To put the grades into perspective: provinces and territories scored highest in the water category with an average score of 67 per cent (A+), and over a third of the provinces and territories scored above 73 per cent in this category. The methodology included parameters for water quantity, quality, municipal wastewater treatment, toxic substances, and water use.
The methodology was developed with the assistance of the Green Provinces Advisory Committee, made up of Faisal Moola, program director of terrestrial conservation and science at the David Suzuki Foundation, Sachi Gibson, technical and policy analyst at the Pembina Institute, and Jose Etcheverry, assistant professor of environmental studies at York University.
Read a summary of the report findings here. Check out the neat interactive map, too.