The Okanagan Basin Water Board (OBWB) is proposing to the provincial government a British Columbia water commission to streamline water use reporting and to connect water license rental fees with water management needs. The OBWB's board members voted to send a letter to Steve Thomson, B.C.'s Minister of Forest, Land, and Natural Resource Operations, at a meeting in early May.
The OBWB believes that a province-wide commission would help ensure that new groundwater regulations and other provisions included in B.C.'s Water Sustainability Act are effectively carried out.
"Currently, reporting for licensed water use in B.C. is collected ineffectively if at all," said the OBWB's water stewardship director, Nelson Jatel. "However, this new water use reporting software developed by the OBWB in partnership with the province, and now used in the Okanagan and Nanaimo, would allow information on major groundwater and surface water extractions to be gathered efficiently from all over B.C. The software also allows utilities and others involved in water management to use the data for planning and managing the resource."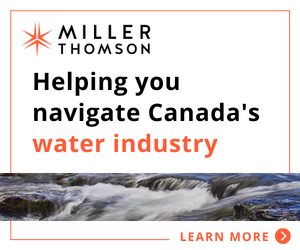 According to OBWB chair Doug Findlater, the ministry is not currently equipped to meet the new needs of the Water Sustainability Act whereas the proposed commission, using the OBWB-developed software, would be quite capable.
"Building on previous senior and local government investments to develop the Water Use Reporting Centre in the Okanagan, we are in a unique situation to develop a new model that supports sustainable water management, economic development, and provides a world-class system for British Columbia," Findlater said.