Since the Okanagan Basin Water Board and it's Okanagan WaterWise program launched the Don't Move A Mussel campaign in 2013, the level of awareness regarding invasive zebra and quagga mussels has exploded in the valley. Building on its success, the Board has launched an expansion of the campaign to expand public awareness outside of the Okanagan Basin.
As of July 27, since eight inspection stations opened April 1 in B.C., almost 13,000 watercraft have been inspected. Of those, 439 were identified as coming from high-risk" areas and nine were found carrying invasive mussels, all from Ontario. Another 50 were quarantined to meet the 30-day drying off period to ensure any mussels attached were dead, 37 people were issued violation tickets and 27 were given warnings for failing to stop for inspection.
"According to B.C.'s mussel inspectors, the Okanagan has the highest level of awareness than anywhere in B.C.  Now the program is aiming to take it's Don't Move A Mussel message beyond the Okanagan […] with out-of-town guests, and others," said OBWB Chair Doug Findlater.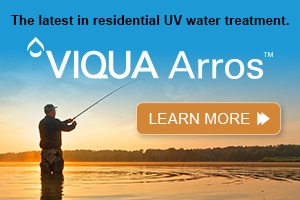 "As we've said in the past, we are thankful to see Conservation Officers out conducting inspections this summer, and thankful to industry for financing the program. Now, as we see the number of mussel-infested boats being caught continue to climb, and as we hear about the number of watercraft being quarantined, and the growing number of folks being ticketed for not stopping at mandatary inspection stations, we all need to step up our game," Findlater added.
The Water Board is continuing to push the province to expand its inspection hours from 8-10 hours/day, seven days a week, to at least daylight hours, and to revise its legislation to require all watercraft entering B.C. to report to an inspection centre before launching in provincial waters. They have also called on the federal government to match $4 million in U.S. funding to assist with inspection programs on the Canadian side of the border, and ensure Canada Border Services officers are enforcing federal regulations by stopping and interviewing all those coming into Canada with watercraft.
"Last year's inspection numbers showed the Okanagan is at highest risk in B.C. for an infestation. The greatest number of high-risk watercraft intercepted–36 per cent–were headed to our valley and our waters," said Corinne Jackson, OBWB's communications director.
The Don't Move A Mussel launched in spring 2013 to raise the level of awareness of these invasive mussels. The campaign included billboards, radio ads, and other outreach efforts. An October 2014 survey, conducted for the OBWB found three out of four Okanagan residents (75 per cent) had heard about zebra and quagga mussels. This rose to four out of five boat owners (80 per cent). In addition, 50 per cent of residents and 66 per cent of boat owners had specifically heard the "Don't Move A Mussel."
According to an extensive 2013 study conducted for the OBWB, it is estimated that zebra or quagga mussels could cost over $40 million each year to the Okanagan, in lost revenue, added maintenance of aquatic infrastructure, reduced property values, and irreparable ecological damage. The Pacific NorthWest Economic Region estimates a cost of $500 million a year to the Pacific Northwest.
For more information visit www.DontMoveAMussel.ca.