Officials are operating with caution around a tanker truck that crashed in Central Kootenay, British Columbia, spilling 35,000 litres of jet fuel. The accident forced the evacuation of approximately 2,500 people who, although they have been allowed back into their homes, are advised not to drink any water derived from surface water sources.
"There will still be a 'do not drink' water order in place until we have the opportunity for Interior Health to do the testing and confirm that it is okay," regional fire chief Terry Swan told the CBC.
Nearly 600 people were checked into emergency shelters as safety concerns surrounded the crash site. Crews were brought in from Vancouver to help contain the spill, and tests are ongoing.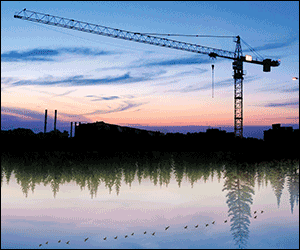 "Further testing downstream is ongoing, although sampling and visual evidence of air and water at several upstream junctions with the Slocan River indicate little odour and relatively clear sampling," Bill Macpherson of the Regional District of Central Kootenay said in a statement.
Although it appears as though environmental impact was minimal, a full ecological assessment of the Slocan River will be conducted in the coming days to ensure that the water has not been contaminated.
Executive Flight Centre will be responsible for the cleanup of the fuel, according to the provincial Ministry of the Environment.