Winnipeg – Our prairie provinces' water infrastructure—from pipes to treatment facilities—upon which millions of Canadians depend is aging and depreciating at an alarming rate. However, natural infrastructure (NI) can offer a practical and cost-effective solution, when scaled up and adopted across all levels of government.
This is all according to a new report released today by the Winnipeg-based think tank the International Institute for Sustainable Development (IISD).
The report argues that communities across the prairies face pervasive water infrastructure challenges — the stress put on these systems due to the impact of climate change, including flooding, drought, and wildfires, is making things worse.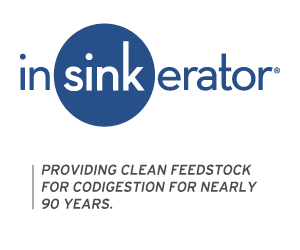 According to IISD, natural infrastructure can help by providing essential water infrastructure services at a fraction of the cost of grey infrastructure, while also improving the resilience of communities to climate change.
"We need to up our game", said Dimple Roy, Director, Water Management, International Institute of Sustainable Development.
"With the pressures facing water systems across the prairies, we need a renewed focus on water management and infrastructure. We found that natural infrastructure can help to bridge the gap, with many promising examples across the prairies. It's less expensive, easier to maintain, and comes with many other benefits to communities. But, if we are going to address the water infrastructure gap, we need to adopt natural infrastructure solutions at a larger scale. And soon."
The prairies are highly vulnerable to the impacts of climate change — floods, droughts and wildfires, which threaten the region's critical natural resources, including a safe and stable water supply.
Several communities across the prairies have implemented and had success with natural infrastructure projects, as outlined in the report. This includes:
6.6 million acres of restored and conserved wetlands and natural habitat under Ducks Unlimited Canada's care across Canada, estimated to provide more than $5.31 billion in ecosystem services annually, including water supply, wastewater treatment, and water purification.
Pelly's Lake, an engineered wetland in Manitoba, provides $2 million annually in clean water and flood protection benefits.
Winnipeg's urban tree canopy covers 17% of the city. It provides $3.23 million annually in stormwater management, by avoiding runoff, thanks to interception from trees.
Smaller prairie communities and networks such as the Town of Okotoks in Alberta, the Village of Avonlea in Saskatchewan, Sagkeeng First Nation, and the Village of Dunnottar in Manitoba have also implemented NI projects. However, smaller communities typically face an uphill battle with less capacity to implement, a lack of policy direction to focus on these types of solutions, and available funding that favours shovel-ready projects.
"To see more natural infrastructure on the prairies, we need to ensure adequate and more accessible funding and to enact policies at all levels of government to make it easier for those who want to implement natural infrastructure — smaller municipalities, rural counties, Indigenous communities, agricultural producers, industry, and investors," said Roy.
"To speak to the business sector, we also need to make a stronger business case to show why NI is a cost-effective and impactful option that provides a clear return on investment."
Natural infrastructure involves the conservation, restoration, or enhancement of natural landscapes to provide specific and necessary results. For example, wetlands can naturally house excess water during floods; green roofs can help manage runoff; and forests, grasslands, and restored stream banks can replenish groundwater, mitigate flood and drought-related risks, support fisheries, and provide opportunities for recreation.
IISD has launched the NIWS (Natural Infrastructure for Water Solutions) initiative, bringing together NI experts from across the prairies. The intention is to better support the implementation of NI with a network of experts and resources, and to engage with governments to develop stronger policies, investments and decision-making processes that ensure Canada's prairies are better equipped to manage and maintain their water infrastructure.