The SOI Foundation has launched Blue Futures Pathways, a program to inspire and support youth aged 14-30 across Canada in developing successful careers within the Sustainable Blue Economy. The program engages diverse youth, with an amplified focus on supporting under-represented, remotely located, and Indigenous youth.
"As an Ocean nation with an ocean sector worth $32 billion, the longest coastline in the world, and emerging, innovative nature-based solutions, now is the time to engage youth in the opportunities this presents, while instilling in them the knowledge and leadership skills to help preserve and restore Canada's ocean and freshwater resources," said SOI Foundation's Founder and President Geoff Green. "The SOI Foundation aims to do just that."
Central to Blue Futures Pathways is a digital platform called the PORT (Portal for Opportunities, Resources and Talent). Available in English and French, the PORT provides a marketplace to connect youth, educators, and employers through educational and employment opportunities. It also provides information about funding related to the Blue Futures Pathways Internship and Mentorship programs.
Key features of the Blue Futures Pathways PORT include:
A job board: Employers in the sustainable ocean and water sectors that are looking to hire youth ages 18-30 can post their jobs on the PORT at no cost.
Learning resources: Available to youth and educators, the PORT houses learning resources to help youth navigate their role within Canada's emerging Sustainable Blue Economy.
Salary stipends: Youth that complete the Blue Futures Pathways Internship program and their employers can apply for internship or salary stipends.
Over the next 15 months, Blue Futures Pathways will engage at least 250 youth interns across Canada in the Sustainable Blue Economy.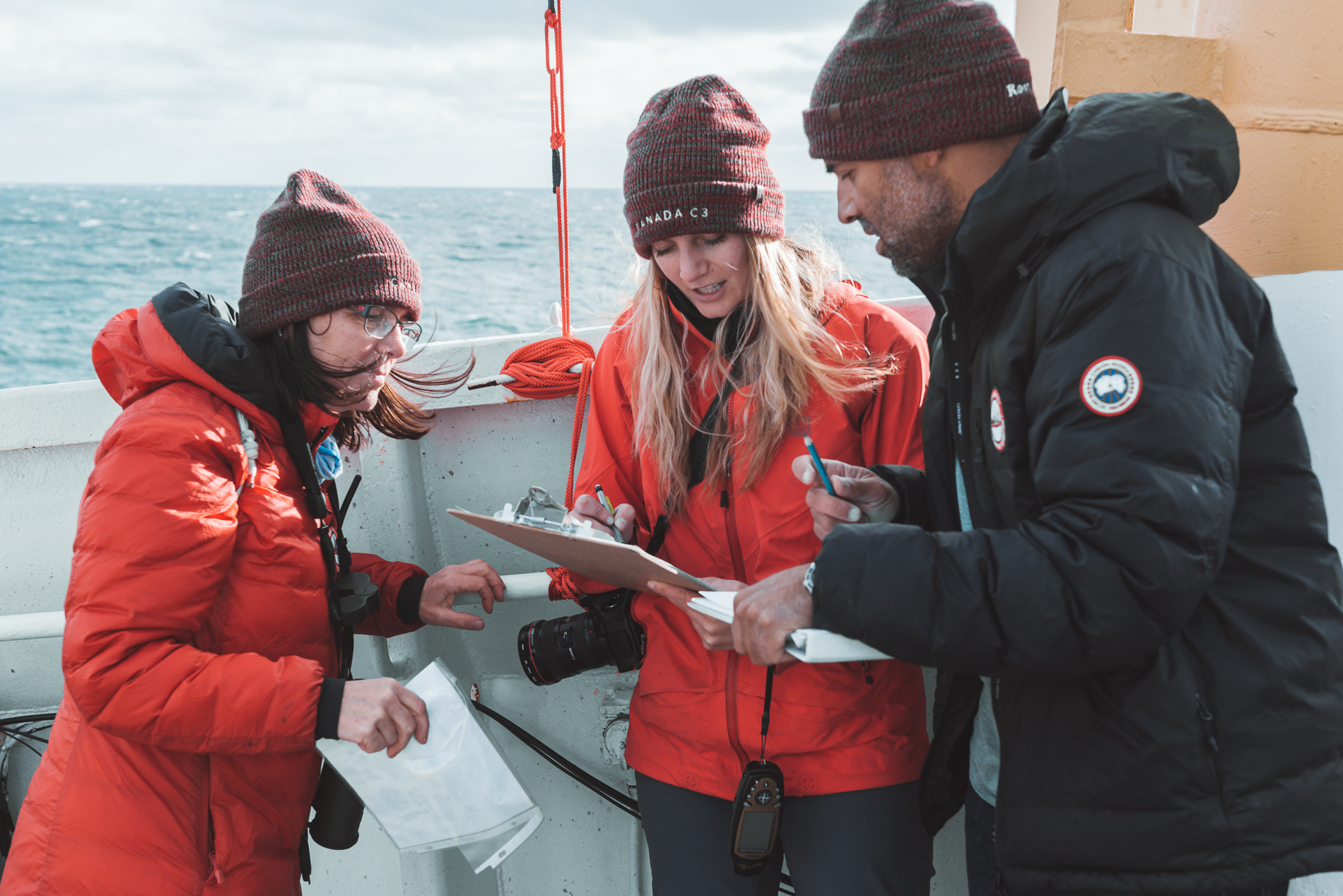 "With resources for students and initiatives that ensure a skilled and sustainable workforce, the Blue Futures Pathways project is creating a pipeline for talent who want to work in ocean tech," said Melanie Nadeau, CEO of the Centre for Ocean Ventures and Entrepreneurship (COVE).
"We are proud to partner with the Students on Ice Foundation and are very excited for the team on the launch of the PORT," added Nadeau. "From coast to coast to coast, it is partnerships such as this that provide opportunities for youth to find their future in the global ocean sector."
Blue Futures Pathways is led by the Students on Ice (SOI) Foundation. The SOI Foundation is a non-profit organization with a mission to inspire and empower leadership for a sustainable future by connecting youth to nature, and to the knowledge, people, and resources to make a difference.
Partners for Blue Futures Pathways include COVE and ECO Canada. Funding support is being provided by Canada's Ocean Supercluster and Mitacs.
Water Canada is hosting a discussion series called The Keys to a Blue Economy. This series focuses on how Canada should define its blue economy and all of the key elements that will ensure a strong national water sector. More information about upcoming webinars is available here.