In 2016, Molson Coors Canada announced plans to construct a new $200 million technologically-advanced brewery, to be located in the Fraser Valley region of British Columbia. Now, the company is investing in an anaerobic reactor to treat new the brewery's wastewater.
"Molson Coors Canada has a strong commitment to the communities in which we operate. We continue this tradition working closely with the people of Chilliwack and together we raise a glass to toast a long and prosperous relationship," said Stewart Glendinning, president and CEO of Molson Coors Canada
The new wastewater pre-treatment plant will handle the high levels of biochemical oxygen demand (BOD) discharge that are typical of breweries using an up-flow anaerobic sludge blanket type reactor.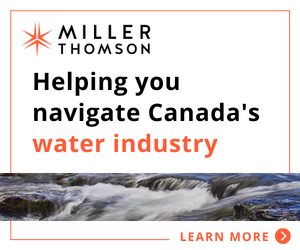 Building of the plant has commenced, with Smith Brothers and Wilson acting as the general contractor. PCL Constructors Westcoast Inc. has been chosen as the general contractor for the pre-treatment plant. Associated Engineering has the engineering design contract of the pre-treatment plant, and Global Water & Energy (GW&E) will supply the anaerobic wastewater reactor system, with  H2Flow Equipment Inc. providing the equipment.
The reactor is expected to be on line by late 2018 with the Molson Coors state-of-the-art plant starting up in early 2019.