Ontario and mayors from communities surrounding the Great Lakes have renewed their shared commitment to protect the Great Lakes.
This week, Jim Bradley, Minister of the Environment, met with Brian McMullan, Mayor of St. Catharines and chair of the Great Lakes and St. Lawrence Cities Initiative, to sign an updated two year Memorandum of Cooperation to continue working together to protect the Great Lakes' coasts and beaches.
"Ontario's Great Lakes Mayors are delighted to renew this important partnership with the Province of Ontario to ensure that our governments collaborate on the protection and restoration of the Great Lakes, the largest freshwater system on earth. It is only by working together that we can tackle the most challenging issues facing the Lakes," said McMullan in a press release.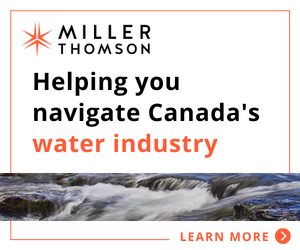 According to the press release, potecting and restoring the Great Lakes is part of the McGuinty government's plan to enhance quality of life in Ontario ensure a strong, sustainable economy.
"I am pleased to renew this commitment with Ontario's Great Lakes municipalities as the province moves ahead with further protection for the Great Lakes. Our shorelines and beaches are vital to Ontario's economy and underpin our quality of life. Our continued collaboration will help ensure our lakes remain healthy for the benefit of all."