Eleven water infrastructure projects across the province of Manitoba will get a $53.9 million boost as federal and provincial ministers announced this week. Minister Sohi, Jeff Wharton, Minister of Municipal Relations, and Winnipeg mayor Brian Bowman met to announce sixteen water and transit projects that would benefit from the cost-sharing agreement—part of the Clean Water and Wastewater Fund.
The water investments will support upgrades to the pollution control facility in Portage la Prairie, water and sewer main renewals in Grandview, and a new water treatment lagoon in Riverdale.  With the projects announced today, a total of 58 water projects will benefit communities across the province.
Ministed Wharton stated,  "Our Government is proud of our strong continued partnership with all levels of government and our shared commitment to public transit and water infrastructure investments. Manitobans deserve access to safe and reliable transportation as well as effective upgrades to our water systems to continue Winnipeg's reputation as a wonderful place to live and work."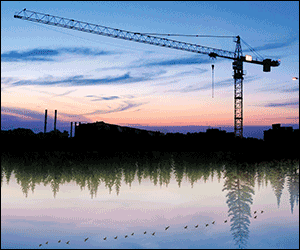 Chris Goertzen, president of the Association of Manitoba Municipalities also commented. "The benefits from today's announcement will not stop at local borders. High-quality public infrastructure is an essential part of the fabric that makes up not only communities, but entire regions all across Manitoba.  The AMM appreciates the opportunity to work together to prioritize the projects that will help our municipalities grow and thrive in today's economy."
In August, Goertzen noted that provincial investments water and wastewater infrastructure projects across Manitoba are part of a new five-year Manitoba Water Services Board capital funding plan "The AMM appreciates the Province of Manitoba's partnership on the Manitoba Water Services Board, as it is only through cost-sharing that these projects can move forward," he said.