The Manitoba government is providing an additional $530,000 in funding from the 2020 Mitigation and Preparedness Program (MPP) for six municipal projects that mitigate against future disasters, Transportation and Infrastructure Minister Doyle Piwniuk announced today.
"Our government is committed to supporting not only the post-disaster recovery needs of municipalities, but also their capacity to prepare for future events," said Piwniuk. "This innovative initiative, delivered through Manitoba Emergency Measures Organization, offers an important opportunity for municipalities to build local resiliency against natural disasters, extreme weather events and the impacts of climate change."
Municipalities can apply to the program to be reimbursed for 100 per cent of their eligible Disaster Financial Assistance (DFA) costs in exchange for investing the amount of their DFA deductible into an approved mitigation project or a reserve fund. The MPP opens when a DFA program is established for a natural disaster and the cost of the DFA program is sufficient to be eligible for federal cost-sharing arrangements.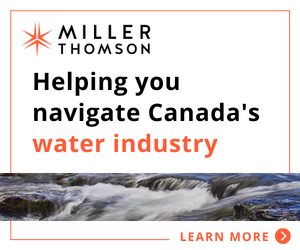 Municipalities were eligible to apply for MPP funding for two DFA programs established in 2020. A total of 18 projects received over $717,000 in support through the MPP. The six additional projects that have now had their MPP funding amount finalized are:
City of Brandon: $397,346 for the continuation of the City of Brandon's Flood Protection Subsidy Program.
Rural Municipality of Cornwallis: $31,132.94 for investment in a reserve fund.
Rural Municipality of Elton: $10,352.67 for a culvert installation project.
Rural Municipality of Harrison Park: $13,190.92 for the purchase of portable fire pumps.
Rural Municipality of Ritchot: $52,788.96 for investment in a reserve fund.
Rural Municipality of Westlake-Gladstone: $25,626.25 for a berm installation project.
The minister noted the MPP will be available to municipalities with a claim under the 2022 Spring Flood DFA program.
For more information on the MPP, visit https://gov.mb.ca/emo/mitigation/mpp.html.