Manitoba Municipal Government Minister Drew Caldwell announced on February 17 a $1.2-million provincial investment in water services infrastructure in the Local Government District of Pinawa and the Rural Municipality of Emerson-Franklin.
"These projects demonstrate our commitment to strengthening rural economies and providing job opportunities for people in these communities," Caldwell said. "These investments not only benefit the environment through waste management, but also support families by ensuring they have access to safe, clean water and support businesses by providing them with infrastructure they can use to grow and create jobs."
In Pinawa, a provincial contribution of $1 million will help construct a new wastewater lagoon to meet regulations and accommodate wastewater flow for future population growth. The project is expected to be underway in 2015.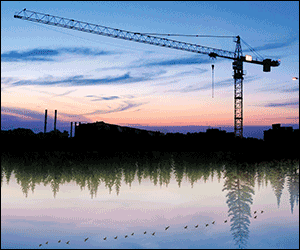 Emerson-Franklin received $150,000 toward water plant upgrades, including new distribution pumps and piping and electrical systems. Both projects will be cost-shared equally by the province and municipalities.
"Projects like these benefit the environment, ensure safe drinking water for citizens and promote growth in these communities," said president of the Association of Manitoba Municipalities, Doug Dobrowski. "They also require partnerships in order for municipalities to achieve them, which is why cost-sharing with the provincial government is so important."