Fredericton, NB – The Industry has an effective new tool in its fight against the challenges posed by microbiological activity. LuminUltra, a global leader in applied molecular diagnostics, today announces the commercial availability of its latest innovation, BugCount® Guardian.
Microbes can easily proliferate in almost any system containing water, including cooling towers, food processing, energy production and more. Unchecked microbiological activity can result in significant issues, including degraded product quality, compromised assets and even risks to human and environmental health. Frequent testing of these systems is critical to inform actions necessary to stay ahead of issues, but virtually all commercially available tests rely on manual testing, with some taking days to weeks from sample to result. Industry has long sought an autonomous monitoring method, but offerings available to date have either lacked in reliability, accuracy or both.
LuminUltra was founded over 25 years ago with the launch of 2nd Generation ATP® – a test that accurately measures the total microbial load of any sample within minutes. This test has been relied on ever since by industries around the world to deliver accurate testing of microbial activity across a broad range of applications and sample types. BugCount® Guardian is the next evolution of 2nd Generation ATP® testing, packaging the speed and reliability of the proprietary test with the added value of continued process monitoring achieved with automated sampling, analysis, trending and reporting.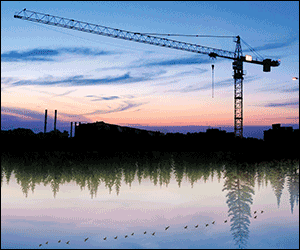 A simpler early warning system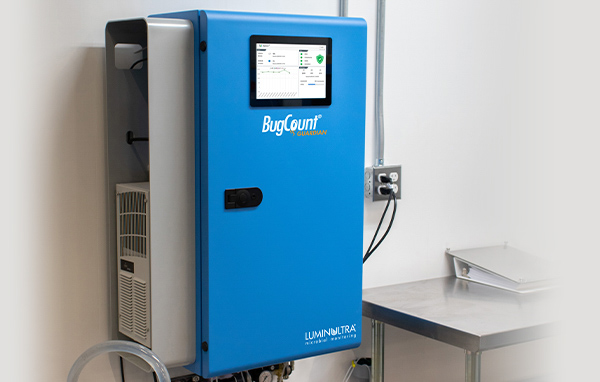 BugCount® Guardian directly integrates into a customer's industrial process, automatically drawing samples at user-determined intervals, performing the test, and returning results, all without any need for operator intervention. Results are available locally on the instrument and are uploaded via network connectivity into a centralized software for analysis and review.
The result is a vastly simplified method for gathering multiple data points, ultimately making it easier for early identification of anomalies and changes within a system. This enables customers to act even more quickly when problems arise, realizing significant savings associated with preventing product spoilage, operational downtime, or risks to human health. BugCount® Guardian has been successfully trialed in a number of industrial process applications including brewing pasteurization, cooling towers, and hydrofracking, outperforming competitive offerings in independently managed evaluations.
"Microbes don't wait for convenient times of day to start causing problems," says LuminUltra CEO, Pat Whalen. "Industrial water processes are under attack 24 hours a day, 7 days a week and 365 days per year. Our customers have been asking us for a long time for a solution that can alert them to microbial outbreaks as they happen. It has been a long road and we are excited to finally be able to pair the proven reliability and accuracy of 2nd Generation ATP® with the technological benefits of automation."
Today's announcement is the result of years of leading research, technology development and investment in LuminUltra's technology development program. "We've undertaken an extremely thorough development process," Whalen added. "This has included close collaboration with industry partners and multiple years of trials and testing to make sure that what we're bringing to market is the best overall value proposition in terms of testing accuracy, ease of operation and the reliability that our partners have come to expect from LuminUltra. We've built our reputation over nearly three decades on being able to meet the robust needs of industrial applications and BugCount® Guardian is the latest proof of this."
Over the past two decades, LuminUltra has invested in significant expansions to its technology portfolio, now offering a suite of products and services that include 2nd Generation ATP, qPCR and Next Generation Sequencing. All these technologies are both scalable and complementary, enabling customers to build bespoke solutions that best suit their needs.
The first available for sale units are currently being placed, building on the successful outcomes of the trial partnerships. The company is actively pursuing additional opportunities for deployment via key partner relationships in focused applications. Learn more at luminultra.com/guardian.