The elected leaders of six municipalities­—Belleville, Brighton, Greater Napanee, Prince Edward County, Quinte West, and Tyendinaga—met on September 24, 2019 in Quinte West to discuss concerns surrounding the local water levels. Together they identified five issues where they will be working to seek direct action to improve the future outlook of the water situation in the Bay of Quinte region and beyond.
They will request that the International Joint Commission revoke the Lake Ontario – St. Lawrence River Plan 2014 and reinstate Plan 1958-DD.
They will request the International Joint Commission take immediate action to reduce water levels and keep them down.
They will lobby the provincial and federal governments to improve support to property owners and provide them with immediate assistance.
They will also request that the provincial and federal government allow municipalities and property owners to take extraordinary measures to protect their properties, such as the ability to build larger, more permanent retaining walls.
They will call for a response from the International Joint Commission within 14 days of receiving their requests.
Together, the mayors and reeve agreed that the current water levels have caused overwhelming damage to local infrastructure, public safety, and health. Individual municipalities are spending hundreds of thousands of dollars as a result of flooding, not including the devastating impacts on tourism and economic development.
According to the group, this flooding is a man-made problem — not a result of climate change. They feel the International Joint Commission is refusing to take responsibility and that they need to be held accountable.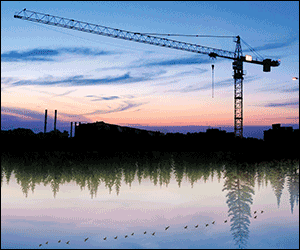 The repercussions of recent flooding have been felt across the province. This group of elected officials are calling on other municipalities to join together in a united effort to make a change.
"We are stronger together," said Jim Harrison, mayor of Quinte West. "We need to stand up as a group and demand for immediate action to be taken."