Scholarships are available once again to enable utility personnel to visit other utilities with innovations of interest through the Leaders Innovation Forum for Technology (LIFT) Scholarship Exchange Experience for Innovation & Technology (SEE IT).
The exchange—supported by The Water Research Foundation (WRF), Water Environment Federation (WEF), and National Association of Clean Water Agencies (NACWA)—is an effective way for utilities to learn about, gain confidence in, and adopt new technologies and approaches more quickly.
The implementation of innovative technologies, processes, and approaches is essential as water utilities of all types are transforming themselves into utilities of the future and becoming drivers of resource recovery, economic growth, and improved environmental performance.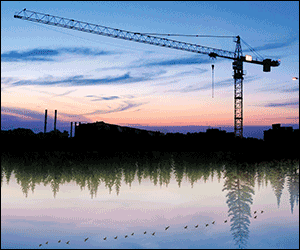 The scholarships offered through SEE IT enable utility personnel to visit innovations in action at peer facilities. WRF, WEF, and NACWA will provide travel support for each scholarship recipient to visit a utility that is implementing the technology or innovation of interest. Candidates may visit peers using innovations that include new technologies and processes, or novel approaches to service, operations, and finance.
LIFT SEE IT is part of a broader water sector effort to provide the tools and resources necessary to help utilities become leaders in the world of wastewater, drinking water, stormwater, and water reuse. To date, SEE IT has provided funding for 77 staff members from 29 utilities to travel and see technologies in person.
"Although a decision was made to implement a tunneling project in the City of Houston prior to this trip, Seattle's project approach, staffing, program organization, and management, as well as their learning experiences, were paramount," said Aisha Niang, assistant director for the City of Houston and a 2019 SEE IT recipient who visited Seattle Public Utilities.
LIFT has identified 13 technology Focus Areas as priorities, although applicants are not necessarily limited to these topics. Scholarship recipients will be required to record and share their experiences with peer utilities and others. The LIFT SEE IT Applications are due December 13, 2019.