The Lake Winnipeg Foundation has submitted feedback to the provincial government to address how the province's 2019 budget can support water resource management.
Topics covered include Lake Winnipeg, wetlands, wastewater treatment, data and information sharing, and aquatic invasive species.
The submission noted that 70 per cent of wetland habitats have been drained, damaged, or destroyed. "Strong regulatory protection provides an opportunity to leverage the existing natural infrastructure that wetlands represent, already in place at no cost, throughout our watersheds," states the report. LWF then calls for the implementation of a province-wide moratorium on draining all Class 3, 4, and 5 wetlands.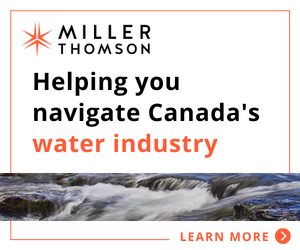 Also addressed is the North End Water Pollution Control Centre (NEWPCC) in the City of Winnipeg, which is noted as the largest single point source of phosphorus pollution transmitted to Lake Winnipeg. A process was begun in 2003 to upgrade the city's wastewater treatment facilities, with the North End centre the laggard of the three.
LWF has called for immediate action to curb phosphorus pollution emitted from the North End treatment centre. "The government of Manitoba must commit to a cost-sharing agreement with the City of Winnipeg to support immediate action on phosphorus reduction through the proposed interim retrofit to existing NEWPCC infrastructure. interim retrofit to existing NEWPCC infrastructure."
Other measures that LWF called for in its submission includes: enforcement of wastewater treatment plant operating licences; funding and partnerships to forward water quality data collection and sharing; and research into the ecological and socioeconomic impacts of aquatic invasive species, among other measures.
Read the full submission here.