The City of Lacombe, Alberta has been selected as the successful proponent to the North Red Deer Wastewater Services Commission's Request for Proposal for management and operations services.
"Council was pleased with our team's efforts in assembling the proposal, and the tremendous job done by City administration and our operations staff throughout the interview process," said Lacombe Mayor Grant Creasey. "I believe that it is advantageous for us to manage the regional wastewater transmission system, given our staff's experience managing both the North Red Deer Regional Water Services Commission and the North Red Deer Regional Wastewater Services Commission."
"The City is pleased to have been selected by the Commission, from a number of other qualified applicants, including both private and public entities," said acting chief administrative officer Matthew Goudy. "This reflects the professionalism and hard work of staff here at the City."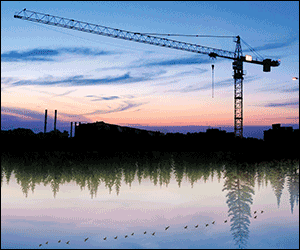 Lacombe will provide management services for the North Red Deer Regional Wastewater Services Commission on a flat fee basis at the following monthly rates:
2018                     2019                     2020
$29,395               $29,982               $30,582
The rate includes the full scope of services listed in the Request for Proposal and mirrors the services that Lacombe currently provides for the North Red Deer Regional Water Services Commission. This includes, but is not limited to:
Commission administration
Administration of insurance and risk management
Contract management
Office and information systems support
Budgeting and financial supervision
Multi-year capital planning
Bookkeeping
Annual financial statements and financial information return
Administration of annual audit
Communication with Commission members and the City of Red Deer
Wastewater rate calculations
Coordination of system start-up and creation of operating policies and procedures
Ongoing operation of the system
Regulatory administration
Wastewater testing
Management of line crossings
Transmission line operations
Local lift station daily services
Coordination of maintenance and repair
Emergency response to operational issues
For over 10 years, Lacombe has been the administrator and operator of the North Red Deer Regional Water Services Commission, the regional sister system to the Commission's wastewater system. Selecting the City of Lacombe as the Commission's manager means the water and wastewater commissions now have a common administrator and operator.
The North Red Deer Regional Wastewater Services Commission is currently completing the construction of a wastewater transmission system to transport sewage from the member communities of Lacombe, Blackfalds and Lacombe County to a regional treatment plant in Red Deer. The project consists of a 29-kilometre, 700-millimetre diameter HDPE pipeline, two major lift stations, including utilization of the existing infrastructure for emergency storage and one odour management facility. Construction completion and commissioning of the system is anticipated in March 2018.