Yesterday, the city of Kawartha Lakes Council formally launched the Kawartha Lakes Healthy Environment Plan.
Since 2016, the City has been working with Partners for Climate Protection, an arm of the FCM that assists municipalities across Canada to design and implement climate change action plans. City partners will work with a Steering Committee and Community Working Group to develop and implement the plan. Invitations to participate as a member on the Community Working Group will be sent out in early May.
Councilor Gord Miller said, "I see this plan as an opportunity to bring all community energy initiatives together to care for our environment. We must work collaboratively in order to address the rapidly changing reality of climate change."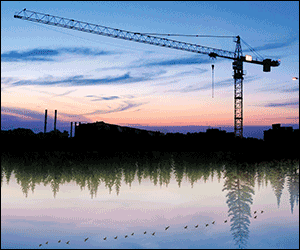 In the city's sustainability document, Kawartha Lake devotes substantial attention to its water resources, 250 lakes, the Oak Ridges Moraine, and the Trent-Severn waterway, which comprises six locks and 105 kilometres of waterway. Further, the document anticipates changes to water resources as a result of climate change.
By joining Partners for Climate Protection, the City of Kawartha Lakes is undertaking the completion of five milestones:
Create an inventory of community greenhouse gas emissions and forecast
Set an emissions reduction target
Develop the Kawartha Lakes Healthy Environment Plan
Implement the Kawartha Lakes Healthy Environment Plan
Monitor progress and report results
The Five Milestone Framework through the FCM is known and used nationwide. Membership in the program opens doors to extensive knowledge and collaboration with successful communities across Canada.
Aligning with this work on climate change, Kawartha Lakes has outlined four key actions to ensure water sustainability:
Maintain healthy lakes, rivers, streams, and shorelines through lake management and watershed planning, and official plan and zoning bylaw provisions;
Enhance municipal infrastructure and systems, including sewage treatment plants and storm water, water conservation, and promotion of Kawartha Lakes as a Centre for Water Quality Excellence through innovative technologies and investments;
Pursue outreach, education, communication and stewardship to achieve a community with clean and abundant water; and
 Preserve groundwater sustainability.
Working through the five milestone framework will help us update our Integrated Community Sustainability Plan (ICSP) in collaboration with the City of Kawartha Lakes Environmental Advisory Committee and other community stakeholders. The project will engage the entire community over multiple years," said Denise Williams, strategy and performance specialist for the City of Kawartha Lakes.
More information can be found on the Kawartha Lakes website and in its sustainability plan.