The Insurance Bureau of Canada (IBC) has reported that the latest Property Claim Services Canada (PCS-Canada) estimate of the insured property damage caused by last June's southern Alberta floods now exceeds $1.7 billion.  It is the costliest natural disaster in Canadian history.
"It's a staggering number that we expect will go even higher," said Bill Adams, IBC VP, Western and Pacific.  "While the monetary cost of the floods is huge, the emotional toll on Albertans is incalculable. Insurers and IBC are committed to helping Albertans through the claims process as they clean up and rebuild their lives and communities."
Flooding was the result of torrential rainfall between June 20 and 24. Four people died and 100,000 people were forced from their homes. The Alberta government declared a state of emergency for a number of communities in southern Alberta.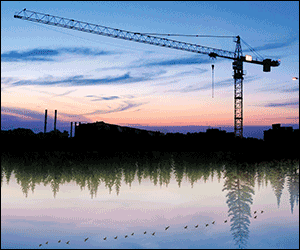 Immediately after the flooding, some 5,000 insurance professionals deployed to focus on helping with the claims process. IBC provided residents with information about assessing damage, filing claims and resolving disputes; it also coordinated with governments at the municipal, provincial and federal levels flood response and recovery. IBC and its members continue to advance claim requests as quickly as possible to ensure that policyholders can return to normal life.
The preliminary estimate of insured losses was calculated by PCS-Canada, a service that tracks these losses arising from catastrophic events in Canada. PCS-Canada also reports that well in excess of 25,000 claims have been filed in the wake of the floods. PCS-Canada will update both numbers in 60 days.
RELATED: Flood on the Front Lines