With the release of the latest special report from the Intergovernmental Panel on Climate Change (IPCC) on Monday, scientists' warnings about the impacts of unmitigated climate change have reached a new level of urgency.
It has been emphasized that limiting global warming to 1.5 degrees Celsius would require rapid, far-reaching and unprecedented changes in all aspects of society, said the IPCC in its new assessment.
"As one would expect, the report highlights reduced impacts of lower global warming on the otherwise intensifying water cycle, the diminishing ice caps, and rising sea levels," said Dr. Zafar Adeel, executive director, Pacific Water Research Centre at Simon Fraser University. "It particularly notes that risks of droughts are considerably higher in some regions, including sub-Saharan Africa, West Africa, and the Mediterranean region (which includes southern Europe, the Arabian Peninsula, and Egypt)." To mitigate some of the adverse effects on human wellbeing, the temperature rise would need to be kept below the 1.5 degree Celsius mark, said Dr. Adeel.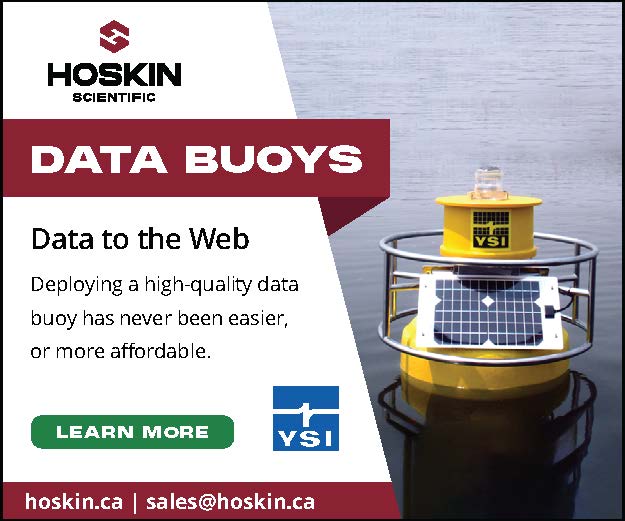 Indeed, the report emphasized that climate-related risks to health, livelihoods, food security, water supply, human security, and economic growth are expected to rise even with the (somewhat) limited rise to 1.5 degrees Celsius, with impacts expected to increase further with at a 2 degrees Celsius rise.
"Conversely, many regions would face more severe and heavy precipitation events if global temperature were to rise to 2 degrees Celsius above the pre-industrial average. The affected regions include eastern Asia and eastern North America," said Dr. Adeel. " In other words, parts of eastern Canada could stand to benefit from lower global warming by reducing the costs and damages associated with extreme precipitation events—both snowfall and rainfall."
Further to that warming of 1.5 degrees Celsius compared to 2 degrees Celsius is projected to lower the impacts on terrestrial, freshwater, and coastal ecosystems and to retain more of their services to humans.
"Every extra bit of warming matters, especially since warming of 1.5 degrees Celsius or higher increases the risk associated with long-lasting or irreversible changes, such as the loss of some ecosystems," said Hans-Otto Pörtner, Co-Chair of IPCC Working Group II in a release.
Some have critiqued the report from not fully accounting for expected climate impacts. Noted climate scientists, Michael E. Mann asserted on twitter that the IPCC report understates warming that has already taken place and overestimates the remaining carbon budget to limit warming to 1.5 degrees Celsius, citing the report, Reply to 'Interpretations of the Paris climate target', published in the journal Nature earlier this year.
In a comment co-authored by Mann to the editor of Nature, it is stated that: "Different interpretations of the precise meaning of the phrases 'increase in globel temperature' and 'pre-industrial' could have large effects on mitigation requirements and corresponding social, policy, and political responses."
Interpretations of the Paris climate target: discussions of global mean temperature change & carbon budgets of Millar et al. 2017

Comment by Schurer et al: https://t.co/h96xse3KHx
Reply from Millar et al: https://t.co/kXnSz4qw9V

Summary: need policy consensus on subtle details pic.twitter.com/PwOjkcOtFO

— Ed Hawkins (@ed_hawkins) March 19, 2018
Even with warming limited to 1.5 degrees Celsius, as per Monday's report, Canada will experience impacts, such as continued sea-level rise through 2100. Still, "lower global warming would reduce the impact on low-lying coastal areas and deltas," said Dr. Adeel. "For Canadian coastal communities, notably in BC, this would translate to lower risk of coastal flooding, saltwater intrusion, and related damage to infrastructure."
The decisions we make today are critical in ensuring a safe and sustainable world for everyone, both now and in the future, said Debra Roberts, Co-Chair of IPCC Working Group II in a release.
Dr. Adeel concurred. "All of these impacts point to the need for enhancing Canada's mitigation efforts, while encouraging other countries to do the same. More importantly, the need for investing in adaptation is even more urgent," he said. "Even if the world unites in the coming decades and manages to constrain global average temperature increase to 1.5 degrees Celsius, significant impacts will still accrue. Canada should, therefore, double up its efforts to enhance its water resources management, flood preparation, and drought preparedness."
The Summary for Policymakers of the Special Report on Global Warming of 1.5 degrees Celsius (SR15) is available at https://www.ipcc.ch/report/sr15 or www.ipcc.ch.