Torngat Mountains, NL – Johannes Lampe, President of Nunatsiavut, along with the Honourable Steven Guilbeault, Minister of Environment and Climate Change and Minister responsible for Parks Canada; the Honourable Dan Vandal, Minister of Northern Affairs and Minister responsible for PrairiesCan and CanNor; and Yvonne Jones, Member of Parliament for Labrador, have announced an investment of more than $3 million to support Inuit-led conservation and climate adaptation in Nunatsiavut, Newfoundland and Labrador.
The funding supports four initiatives:
$1.8 million from Environment and Climate Change Canada's Indigenous Guardians Fund. This funding will empower Inuit families to visit culturally significant areas within Nunatsiavut territory to gather data and observe changes to the land, water, and sea ice, as well as to deepen their profound connections to the land. The data collected during these visits will inform future conservation and land-use improvements in the region.
$225,000 from Parks Canada's Guardians Access program. This funding supports a Guardians program initiative to connect Inuit to their homeland, especially elders and youth. Specifically, this program provides Nunatsiavut Inuit beneficiaries opportunities to spend time in Torngat Mountains National Park, stay at the Torngat Mountains Basecamp and Research Station, and connect with the land and people. With this contribution, Parks Canada is supporting the Nunatsiavut Government's vision to ensure Torngat Mountains National Park remains a living, vibrant, Inuit homeland, now and for the future.
$705,942 from Crown-Indigenous Relations and Northern Affairs Canada's Climate Change Preparedness in the North program. This funding is supporting important research on the changing conditions of sea ice in all five communities in the Labrador Inuit Land Claims region: Nain, Hopedale, Postville, Makkovik, and Rigolet, as well as the Upper Lake Melville region. Mapping interviews with local Inuit are taking place in each community to identify key locations where ice conditions are unsafe, and where open water locations exist. The data collected will inform the creation of hazard maps that will be available on individual GPS devices, increasing the safety of community members and visitors travelling on sea ice.
$355,005 in Climate Change Preparedness in the North program funding to study the sustainability of hunting wild food in light of changing environmental conditions, such as snowfall and vegetation. Specifically, the project is monitoring the population sizes, breeding areas, and habitat of ptarmigan, an important game bird, to ensure that populations in Nunatsiavut are healthy and that sustainable hunting practices take place. Extensive community engagement is also taking place to exchange knowledge, share results, and provide research assistantship opportunities for community members.
Indigenous-led conservation is proven to help land, water, and communities thrive, and is central to Canada's plan to protect 30 percent of our land and water by 2030. The Government of Canada recognizes that by co-applying Indigenous knowledge with science-based climate information, we can build a better understanding of climate change and biodiversity loss, and guide adaptation and conservation measures accordingly. Canada continues to take action to support Indigenous-led projects that build climate resilience in communities across the North and Arctic.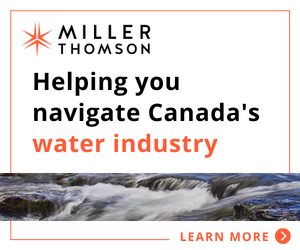 "Nunatsiavut is more than just a land. It is our Inuit identity, culture, and heritage. Our ancestors have lived in harmony with the land, sea, plants, and wildlife. They have passed down their stories and traditions to us. This Guardian program will protect the natural resources of Nunatsiavut and empower Labrador Inuit to keep their bond with the land that has sustained us since time immemorial." – Johannes Lampe, President of Nunatsiavut
"Climate change continues to have significant impacts in Nunatsiavut, and understanding these impacts on the environment is critical. Polynyas are important, highly productive areas that provide critical marine habitat to marine birds and mammals year-round, and understanding change in these environments will help to understand the potential impacts of climate change. Additionally, sea ice is critical infrastructure to Inuit, and using Inuit knowledge is essential to understanding and observing changes in these marine environments and the surrounding sea ice." – Terry Vincent, Minister of Lands and Natural Resources, Nunatsiavut Government
Quick facts
Environment and Climate Change Canada has invested about $60 million in over 170 First Nations, Inuit, and Métis Guardians initiatives since 2018, leading to job creation by Indigenous peoples, while protecting nature and wildlife.
Combined, these investments have helped support the creation of over 700 traditionally and culturally meaningful employment opportunities.
The federal government expanded its support for Indigenous Guardians in 2021, committing up to $100 million to support new and existing Indigenous Guardians initiatives and the development of Indigenous Guardians Networks for First Nations, Inuit, and Métis.
Parks Canada received $61.7 million from Budget 2021 for Indigenous Guardian programs at Parks Canada administered places. As part of this new initiative, Parks Canada is working with Indigenous partners to enhance existing programs and to co-create between 30 and 35 Indigenous Guardian programs at Parks Canada administered places by 2025–2026.
Parks Canada, along with the Labrador Inuit and Nunavik Inuit, have been co-managing Torngat Mountains National Park since it was established in 2005.
At their core, Guardians' initiatives reconnect Indigenous peoples to their relationship with the land, water, and ice of their traditional territory. This connection leads to profound benefits for both nature and the humans that rely on it. These benefits span across generations—healing communities, creating opportunities for youth, and engaging elders for their guidance.
Indigenous peoples have long taken care of the land we all share. United Nations data suggests Indigenous lands make up only around 20 percent of the Earth's territory, but contain as much as 80 percent of the world's remaining biodiversity.
The Climate Change Preparedness in the North program works with Northern partners to develop and support projects that enhance the capacity of Indigenous and northern communities and governments to adapt to climate change. The program provides funding to support public education initiatives, and the development of tools to help assess and mitigate the impacts of climate change on ice conditions, permafrost stability, water quality, and other areas.
As of June 2023, the Climate Change Preparedness in the North program has supported a total of 316 climate adaptation projects across Canada's North, with an investment of more than $59 million.
To further help all aspects of society to better work together to advance adaptation to climate change, the Government of Canada developed a National Adaptation Strategy with provincial and territorial governments, Indigenous partners, the private sector, non-governmental organizations, adaptation experts, and youth. The National Adaptation Strategy lays out an inclusive vision for Canada in a changing climate and how to get there.
Under the National Adaptation Strategy, starting in 2023–24, the Climate Change Preparedness in the North program has received an additional $17.6 million over five years to enhance implementation.
Supporting Indigenous leadership and co-developing solutions to address climate change in First Nations, Inuit, and Métis communities is central to advancing the reconciliation journey and self-determination. By working together in partnership, we are taking necessary action to fight climate change, create economic prosperity, and build a strong, healthy, sustainable future for Indigenous communities across Canada.
Launched in 2019 and developed with Indigenous representatives and six territorial and provincial governments, Canada's Arctic and Northern Policy Framework is a long-term vision for the Arctic and the North, to reflect the priorities and perspectives of Arctic and Northern people