Water Matters, an Alberta-based water policy think tank, has released a report with recommendations on how to use science-based management to ensure that Alberta's rivers remain healthy, and economically and culturally beneficial over the long term. The first of three reports about water management in Alberta, Sharing Our Rivers: How Albertans Can Maintain Healthy Rivers, Communities and Economies provides clear, achievable recommendations for improving river and watershed management in Alberta.
The report indicates that the river health in much of Alberta has been declining because of land-use changes, dam construction, and surface and groundwater withdrawals.
"In most cases, decisions are made on a piece-meal, project-by-project basis, and without any consideration of cumulative effects of regional human activities, or the serious threat that climate change poses to Alberta's water supplies," said Dr. Bill Donahue, director of science and policy for Water Matters.  "The result is that many of our rivers have been dying a slow death by a thousand cuts, and we remain unprepared for significant future droughts."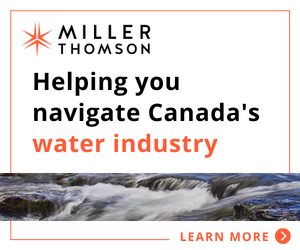 In 2003, Alberta adopted its Water for Life Strategy, which includes clearly defined goals to maintain safe, secure drinking water for Albertans, healthy aquatic ecosystems, and reliable, high-quality water supplies for a sustainable economy. All three goals encompass a public interest in sustainable, healthy water supplies and aquatic ecosystems.
"The degree to which we protect and preserve river health will determine our success in achieving the goals of the Water for Life Strategy," says Julia Ko, project coordinator for Water Matters and report co-author.
In the report, Water Matters illustrates ways Albertans can achieve the goals laid out in the Water for Life Strategy. The first recommendation is to adopt a science-based framework for decision making that prioritizes the maintenance of river health in watershed planning. Other recommendations include amending the Water Act to clearly define science-based water conservation objectives, as well as allowing unused water allocations to remain in rivers to maintain environmental health.