The American Beverage Association (ABA) and the International Bottled Water Association (IBWA) announced today their intention to combine their two tradeshows in 2008.
InterBev 2008 and the 2008 IBWA Tradeshow will be held at the Sands Expo Center in Las Vegas, Oct. 20 to 22, 2008. Following the combined tradeshows, the IBWA 50th Annual Convention will continue at the Sands Expo Center through Oct. 24.
"It just makes good business sense," said ABA board chairman, president and CEO of Swire Coca-Cola, USA, Jack Pelo. "Much of the production and distribution equipment and education and training of our people are common across the beverage industry. Providing a single gathering place for exhibitors and their potential customers is a logical, major next step as we create a new InterBev that is attuned to today's entire non-alcoholic beverage industry. We welcome the addition of IBWA's vibrant tradeshow."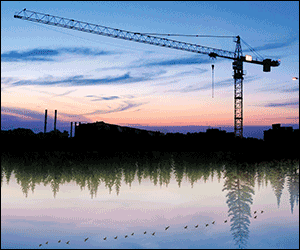 IBWA board chairman, Chris Saxman of the Shenandoah Valley Water Company, said, "We are pleased to have our community of bottled water companies join with other beverage companies and co-sponsor this joint tradeshow. It really is a classic case of the whole being greater than the sum of the parts. Both associations will be able to maintain their identities while giving our respective members a much more valuable tradeshow experience."
"With sufficient time for planning and development, InterBev 2008, combined with the 2008 IBWA Tradeshow, promises to deliver a significantly greater return on investment for both exhibitors and attendees," ABA president and CEO Susan K. Neely said. "Expansion of InterBev coincides with the many changes and new developments in the beverage industry and points to an exciting event in Las Vegas next fall. I hope everyone can participate."
"Bottled water continues its phenomenal growth," IBWA president and CEO Joe Doss said.  "InterBev, combined with the IBWA tradeshow offers our respective member companies a much broader opportunity to experience a larger range of materials and techniques that can enhance their businesses. This joint endeavor can move InterBev and the IBWA shows to a much more valuable position as our companies work to enhance their gains and growth. My advice to all of our members: come to Las Vegas, experience the excitement. Then apply the new knowledge and equipment to your companies."
InterBev 2008, combined with the IBWA 2008 Convention and Tradeshow, will elevate education and training opportunities for participating companies to a new level. Working with the InterBev Advisory Committee and the IBWA Education Committee, multiple new education tracks have been developed to enable executives and key members of their team to select and attend the most pertinent sessions for their professional development.

Exhibitors are urged to book space early to guarantee the most desirable locations on the show floor. Contact the InterBev and IBWA sales team at (703) 934-4700 or visit the Web site at www.interbev.com.