HSBC Bank Canada has targeted environmental and sustainability goals with the launch of new Green Finance products, aligned to the Loan Market Association's Green Loan Principles.
The new range, available for businesses of all sizes from small to medium enterprises (SMEs) through to large corporates, includes term loans, commercial mortgages, and leasing products.
"As companies look to become more sustainable, they are investing in green projects and activities. We can continue to support their aspirations through our Green Finance products, which support businesses as they pursue sustainable and environmentally-focused activities," said Linda Seymour, head of commercial banking at HSBC Bank Canada.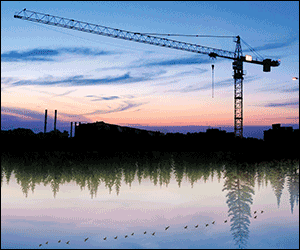 HSBC's latest Navigator survey found that 95 per cent of Canadian businesses are feeling the pressure to be more sustainable. Their top motivations in implementing sustainability practices are to grow sales (29 per cent), improve their employer brand (24 per cent), or improve transparency and traceability of their products (22 per cent).
Eligible activities include:
Renewable energy, including storage and smart grids;
Pollution prevention and control, including reduction of air emissions and greenhouse gas control;
Clean transportation;
Climate change adaptation;
Sustainable water and wastewater management;
Sustainable management of living and natural resources and land use;
Waste prevention, reduction, recycling; waste to energy; products from waste.
A green loan will allow businesses to showcase their green credentials to stakeholders by demonstrating that a portion of their funding is ring-fenced for green activities. Green credentials are becoming increasingly important for businesses providing goods or services to large enterprise customers, as these organizations need to demonstrate their supply chain's sustainability credentials, either to employees or investors.
The Green Finance range includes:
Term Loans: The minimum Green Loan starts at $500,000, enabling a broad range of companies to access finance to support sustainability projects.
Commercial Mortgages: Access loans for purchasing new property, as well as refinancing or making sustainability improvements to existing buildings.
Leasing: Leasing allows companies to use their working capital to keep their business running, instead of financing long-term green assets.
The Loan Market Association's Green Loan Principles, a set of market standards and guidelines providing a consistent methodology for use across the wholesale green loan market. This initiative forms part of HSBC's global commitment to provide $100 billion in sustainable financing and investment by 2025.