Representatives from the provincial and federal governments joined the Elgin Area Joint Board of Management to acknowledge major milestones in the Huron Elgin London Project for Clean Water (HELP Clean Water) on September 19.
"The Huron London Project (HELP) Clean Water initiative will provide a cleaner, safer and more reliable drinking water supply for residents of Southwestern Ontario, and will ensure the health and safety of Canadians and their families," said Minister of Public Works and Government Services and Regional Minister for Southwestern Ontario, Diane Finley.
The HELP Clean Water partners recognized the groundbreaking of the Elgin Residue Management Facility, the completion of the twinning of the Elgin Area Transmission Pipeline, and the launch of a project to replace an Elgin Area filtration system.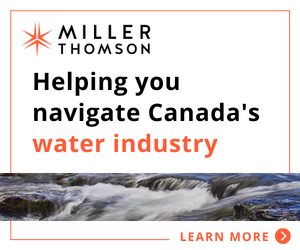 Other projects under the initiative include the twinning of the Lake Huron transmission pipeline, the installation of a fibre optic monitoring system to detect leaks and deterioration, the construction of the Lake Huron Residue Management Facility, the installation of the Lake Huron backup generator, and the construction of the Southeast Reservoir and Pump Station in London.
The total project cost is an impressive $179,784,242, with the federal and provincial governments each contributing nearly $50-million and the HELP Clean Water Partnership providing nearly $80-million.