Quebec City-based H2O Innovation Inc. has been awarded $6.5 million in new contracts in Western Canada, including two from a "leading independent energy company engaged in the exploration, development and production of natural gas and oil in North America," according to a company release. Under these two particular projects, H­­2O will design, build, and commission a potable water treatment package, as well as a wastewater package for a 2,300 person work camp in northern Alberta.
"The award of these contracts from a major player in the oil and gas industry is a notorious pledge of confidence because it is the second mandate given to us by this client just after the delivery of two similar units last fall," said President and Chief Executive Officer of H2O Frédéric Dugré. "Our expertise in water purification and sewage treatment, our value-added design, and our ability to execute and deliver on time are some of the key factors that have enabled us to secure this second project."
The potable water treatment plant will include raw water pumping, filtration using cartridge filters, ultrafiltration and reverse osmosis, and chlorination prior to storage. It will produce 575 cubic metres of fully treated potable water a day. The membrane bioreactor wastewater treatment plant will have a daily capacity of 517.5 cubic metres.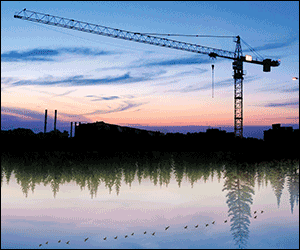 The new contracts from Western Canada's energy sector bring H2O's order backlog for water treatment projects to $17.9 million as of January 13, 2014.