A new $1.9-million pipeline project, announced yesterday, will provide a source of water for tomato farmers in Leamington, Ontario.
The funding, which comes from the Canada-Ontario Water Supply Expansion Program (aptly referred to as COWSEP), will help the Leamington Area Drip Irrigation Inc. with the construction of a water supply pipeline for irrigation. The project includes 40 kilometres of distribution pipeline, a pumphouse and filter, and 63 field taps. The pipeline will have the capability of delivering 26,500 litres of water per minute, and it will deliver water to up to 1,500 acres of tomato fields.
A dependable water supply will help producers better manage risks, increase their yields and meet growing global demand, as well as deliver consistent quality and adopt new technologies and tomato varieties. It will also benefit the municipality and the environment by building local capacity and protecting the local watershed from water shortages during dry seasons.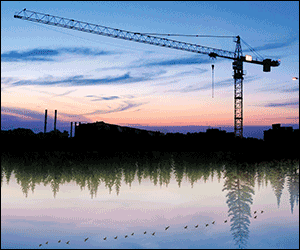 COWSEP was a component of the National Water Supply Expansion Program, a federal-provincial program which has helped develop, enhance and protect agricultural water supplies across Canada. A new suite of programs under Growing Forward, a federal-provincial-territorial initiative, is currently being rolled out with its own program specifics for water supply expansion.