Greenway Water Technologies (GWT), of Guelph, Ontario, announced an exclusive partnership with California's ClearWater Tech LLC on October 30. The partnership will introduce residential and commercial ozone treatment systems throughout Canada.
"Our involvement with aqueous ozone research, education and applications extends over the past 18 years where we have worked and researched in conjunction with the University of Guelph to further develop many applications," said GWT director, Laura Greenway-Balnar.
ClearWater Tech is a leading designer, manufacturer, and marketer of ozone generation equipment and related components that serve a variety of water and air purification needs. GWT, meanwhile, provides brand recognition in Canada and cutting edge ozone technology.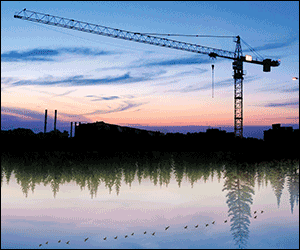 The company also announced a collaboration with Nature's Greenway, a Canadian company dedicated to finding system solutions to safety and environmental issues for the food and beverage production and processing industry.
"This is accomplished using 'state of the art,' powerful natural water and air treatment technologies, including ozone and UV," Greenway-Balnar said. "Agri-food, beverage production, food safety, aquaculture, hydroponics, as well as the water and wastewater industry are all markets on the target list."