The Mayors of Mississauga, Brampton, and Caledon are calling on Region of Peel Council to maintain the fluoride that is currently added to drinking water during treatment.
This united front follows a January 21, 2016 special Peel Regional Council education session held to study the water fluoridation issue. Each mayor believes Peel Region should host a series of public consultations to further engage and inform residents from the three area municipalities about the benefits of fluoride and the risks associated with eliminating it.
Mississauga Mayor Bonnie Crombie said, "Regardless of income, education or employment, residents of all backgrounds benefit from access to safe and effective fluoridation in their drinking water."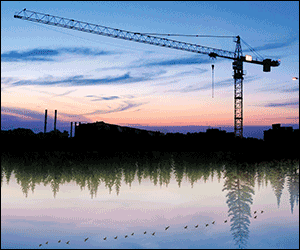 "Removing fluoridation will widen the gap between the rich and poor. It is unacceptable and irresponsible to make life harder for our most vulnerable residents. The very families unable to afford ongoing dental care treatment will have their oral health at risk without fluoridation," Mayor Crombie added.
Ontario Health Minister Dr. Eric Hoskins, and Dr. David Williams, acting chief medical officer of health, co-signed a letter, dated January 7, 2016, calling on municipal leaders to support fluoridation in drinking water. Mayor Crombie added the letter to the January 14 Regional Council agenda.
Caledon Mayor Allan Thompson said, "The decision to support this practice is based on solid medical evidence and the professional, expert recommendation of Peel's Chief Medical Officer of Health and Provincial Health Officials."
More than 90 national and international professional health organizations have endorsed the use of fluoride at recommended levels to prevent tooth decay, including Health Canada, the Canadian Public Health Association, and World Health Organization.
Last year, a group of concerned citizens hired a lawyer who determine that the region of Peel would be responsible and liable to its citizens for any adverse health effects that resulted from the fluoride in the water.
The letter from Minister Hoskins and Dr. Williams sites that tooth decay is the single most common chronic disease among Canadian children, and the CDC estimates "that for every $1 invested in community water fluoridation, $38 is saved in dental care."
Mayors Crombie, Jeffrey and Thompson said, "Politicians need to listen to healthcare professionals and proven medical evidence that stresses the importance and benefits of fluoridation in municipal drinking water systems."