The Government of Canada is providing $50 million for a flood mitigation project in the Regional District of Kootenay Boundary community of Grand Forks, British Columbia.
The announcement was made by François-Philippe Champagne, Canada's minister of infrastructure and communities, and Jennifer Rice, B.C.'s parliamentary secretary responsible for emergency preparedness.
"Over the last year, the Boundary Flood Recovery team has worked tirelessly to secure funding for flood recovery and risk reduction for future floods," said Roly Russell, chair of the Regional District of Kootenay Boundary. "The partnerships we forged and built to accomplish this have been vital and extremely helpful, particularly with our provincial and federal government partners.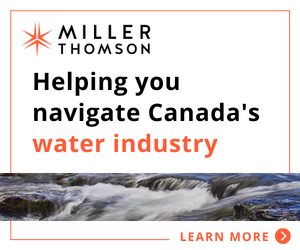 "Special thanks to those provincial representatives that went above and beyond their regular duties to help build these communities back better, such as Parliamentary Secretary Jennifer Rice and her dedication of time and energy to help make our communities safe and to support our vulnerable populations," Russell added.
In May 2018, spring thaws caused flooding along the Granby and Kettle rivers, devastating residents, businesses, and households. The community will be able to better protect its residents and businesses from future flooding by reclaiming and repurposing property in the city's most flood-prone neighbourhoods, moving residents to a safer area, and constructing new flood mitigation systems to better manage flood waters.
The project also involves reinforcing approximately 1,300 metres of riverbank along the Johnson Flats channel, re-establishing a natural flood plain in North Ruckle, and building new retention ponds in South Ruckle. A total of more than 2.3 kilometres of road and trail dykes will be constructed or reinforced in strategic areas to manage floodwaters within the city and by the railway tracks.
The City of Grand Forks estimates that once complete, the project will increase the flood resilience of over 800 residents during spring thaws and other extreme weather events. The project is also expected to reduce the number of residents who go without essential services during flooding by 45 per cent, and provide long-term savings in recovery and replacement costs.