The Government of Saskatchewan is helping advance the Agricultural Water Management Strategy with a $5 million investment in the Saskatchewan Conservation and Development Association (SCDA).
The Agricultural Water Management Strategy focuses on responsible drainage that supports Saskatchewan producers and the environment.  A record 809 quarter sections of land have been brought into compliance so far in 2018-19, a five-fold increase from 2014-15.
"When Saskatchewan introduced its new Agricultural Water Management Strategy in 2015, the vision was to support our agriculture sector, while mitigating the negative impacts of drainage," said Premier Scott Moe.  "This investment will ultimately allow more local producers to take greater responsibility over local projects, providing them with the professional help and assistance they need."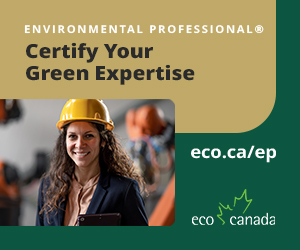 The funding partnership will support conservation and development formation, governance and funding, and project development, and LiDAR programs. It will also provide engineering, legal and mediation support.
"Our organization is thrilled that government has recognized our long-standing role in helping producers across Saskatchewan responsibly manage water challenges and build on our organization's more than 50-year history of successful community projects," said Cliff Lowenberger, president of SCDA.  "We are supportive of the government's approach to agricultural water management and now have meaningful resources to ensure we can better use our existing expertise, while also developing new sources of strength for the future."
SCDA will help advance producer applications for approvals to ensure that downstream flooding, water quality, and wildlife habitat impacts are managed, and projects are registered on title, providing assurance, reducing risk, and recognizing the real business assets that improved land and crop production values can yield through well-planned, organized, and approved drainage projects.
The SCDA is a governing body aimed at improving responsible surface water management.  It is the parent body to 96 conservation area authorities and districts as well as 13 water association boards, which collectively provide flood control for some 4.5 million acres of farmland.