Funding for the Toronto waterfront shoreline and tree canopy project, which will protect this area against future flooding, has been announced.
The announcement was made by James Maloney, member of parliament for Etobicoke–Lakeshore; Julie Dabrusin, member of parliament for Toronto-Danforth; John Tory, mayor of Toronto; James Pasternak, chair of the city's Infrastructure and Environment Committee and councillor for Ward 6, York Centre; and John MacKenzie, chief executive officer of the Toronto and Region Conservation Authority (TRCA).
"The City of Toronto is proud to invest with the Government of Canada in protecting our shoreline and growing our tree canopy," said John Tory, mayor of Toronto. "We know this work will help keep our communities safe and better prepared for extreme weather. This project is another example of what can be accomplished when governments work together for the good of our residents and our city."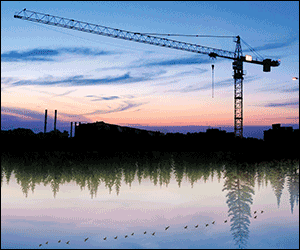 In recent years, the increased frequency and intensity of extreme weather events have caused significant erosion and damage to shoreline protection infrastructure along Toronto's waterfront, as well as substantial damage to the tree canopy. In response, the city has proposed the rehabilitation of shoreline infrastructures, waterfront parks, beaches, embankments, trails, and pathways.
This investment will improve the community capacity to mitigate further flooding, erosion, land loss, saturated soil, and weakened trees and root systems. By improving the shoreline resiliency and integrating tree canopy, the resilience of 19,335 people across an area of 9 km2 exposed to flooding will be ensured. The project will reduce the number of residents without essential services and it is expected to save over $6 for every $1 invested in long-term savings on recovery and replacement costs.
"[The] Toronto and Region Conservation Authority is committed to protecting people, property, and reducing the potential for costly flooding and erosion damage in our jurisdiction, including recent damage caused by record setting lake levels," said John MacKenzie, chief executive officer of the Toronto and Region Conservation Authority. "The City of Toronto Tree Canopy Project will allow TRCA to work with the city to make repairs and shoreline enhancements to numerous waterfront parks and communities including the Toronto Islands to make them more resilient to erosion and flooding. We look forward to working with the City and community partners to implement this important project thanks to the Government of Canada's generous contribution."
The Government of Canada is contributing over $11.9 million to this project through the Disaster Mitigation and Adaptation Fund. The City of Toronto is contributing over $17.9 million to the remaining costs of the project.