Minister of Public Safety and Emergency Preparedness Ralph Goodale announced the Government of Canada will provide a $2.5 million grant to the Canadian Red Cross to support flood recovery efforts across Canada.
"Canadians are grateful to the Red Cross for their dedicated work in cooperation with all levels of government and community organizations to support recovery efforts in the face of this spring's flooding," said Goodale. "I am pleased to be able to support those important efforts. Our thoughts continue to be with all Canadians and communities dealing the difficult realities of recovering from this year's spring floods."
This grant will support emergency services in affected communities. Emergency services include services to people displaced by the floods, including urgent needs such as temporary lodging, clothing, food, and other essential supplies. These funds may also be used for other supports to return home and begin recovery.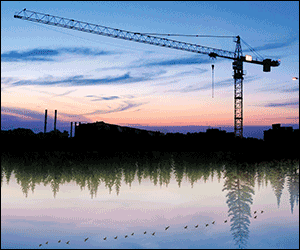 "The support provided today by the Government of Canada will help to meet the urgent needs of the people affected by these devastating floods. We encourage every household impacted by the flooding in Ontario, Quebec, and New Brunswick to register with the Red Cross for assistance," said Conrad Sauvé, president and chief executive officer of the Canadian Red Cross. "Once the water levels subside, the needs will continue. Thanks to the generosity of Canadians, Red Cross will be here to help people with the challenges they may face as they begin to recover from this disaster."
This investment is in addition to the support already offered by the Government of Canada, including the deployment of Canadian Armed Forces, and the coordination support from the Government of Canada Operations Centre.
The Government of Canada will also support the provincial governments through the Disaster Financial Assistance Arrangements (DFAA) to cover the costs associated with long term recovery and rebuilding in the affected communities.