François-Philippe Champagne, Canada's minister of infrastructure and communities, announced that the Government of Canada is investing almost $1.6 million in six coastal research projects in the St. Lawrence Estuary.
"This investment is excellent news not only for the many people who make a living from fishing, shipping, coastal tourism, and other activities in the St. Lawrence but for all Quebecers and Canadians," said Champagne. "Baseline data gathered in collaboration with coastal communities will strengthen science-based decision-making, better enabling us to protect and restore these sensitive marine ecosystems."
This investment is part of Canada's Oceans Protection Plan and is supporting approximately 12 jobs at five partner organizations that will be collecting environmental baseline data. The five project partners include: Explos-Nature; Université du Québec à Rimouski; Université du Québec à Chicoutimi; Comité Zone d'Intervention Prioritaire de la Rive Nord de l'Estuaire; and Centre interdisciplinaire de développement en cartographie des océans.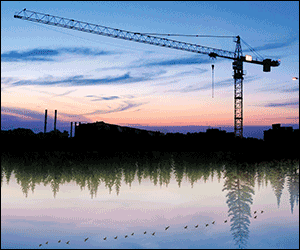 The federal government is gathering the wide-ranging baseline data needed to characterize coastal environments and detect long-term changes in the study areas, including gaining a better understanding of climate change impacts. With this funding, the project partners will:
Study the physical and biological components of coastal wetlands.
Undertake a light detection and ranging analysis of the seabed.
Investigate the abundance and distribution of molluscs and other benthic macrofauna.
Assess coastal fish species through underwater video recordings.
Investigate intertidal macroalgae (seaweed) through remote sensing technology.
The new investment from the Government of Canada in the six research projects will paint a clearer picture of the status of the coastal ecosystems and environmental conditions in the St. Lawrence. The data collected from these initiatives about the impacts of activities, like shipping traffic and the threat of climate change, are essential to directing the federal government's efforts to protect coastal species and habitats into the future.