Canada and Quebec will help to fund the restoration and enhancement of the Anse du Port eco-park in Nicolet, enhancing its connection to the St. Lawrence River.
Marc Miller, Parliamentary Secretary to the Minister of Infrastructure and Communities, and Julie Boulet, Minister of Tourism and Minister Responsible for the Mauricie Region, announced that the governments of Canada and Quebec will each invest nearly $600,000 into converting the Anse du Port eco-park into an eco-marine park. Located next to the Lac Saint-Pierre Biosphere Reserve, this space will further highlight the maritime history of the St. Lawrence River and of the Reserve.
"This investment will help make Nicolet a place where families can get together and have fun. As well as providing residents and visitors with new activities to enjoy, this important piece of tourism infrastructure will have a unifying effect for future generations while preserving a unique natural site," said Miller.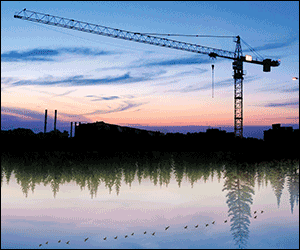 The financial assistance comes from the New Building Canada Fund, Provincial-Territorial Infrastructure Component—Small Communities Fund. The City of Nicolet will also contribute nearly $600,000, for a total government-municipal investment of nearly $1.8 million. The project involves restoring and enhancing the current Anse du Port eco-park to ensure it is maintained.
"In addition to diversifying and building tourism offerings in the Centre-du-Québec Region, this project will help showcase the attractions of our majestic river, promote a unique natural site in Quebec and inform visitors about our maritime history," said Boulet. "Completely rebuilding the 823-metre wooden boardwalk and developing the site's interpretative activities will help heighten the site's appeal and enhance the tourist experience."
Cover Photo Courtesy of the City of Nicolet.