Gatineau, QC – We are taking advantage of World Water Day to support our ambitious climate change actions that keep our air and our fresh water clean. Already, the Government of Canada has committed to create a Canadian Water Agency to protect this natural resource, which provides us with clean drinking water, transportation, energy, and economic opportunities, as well as recreation. Parliamentary Secretary Terry Duguid is also attending the United Nations Water 2023 Conference in New York this week as Canada's representative to discuss the mid-term review of the goals of the International Decade for Action on Water for Sustainable Development, 2018–2028.
Today, the Honourable Steven Guilbeault, Minister of Environment and Climate Change, announced a $25 million investment in the International Institute for Sustainable Development's Experimental Lakes Area. This research centre facilitates experiments in the Experimental Lakes Area, located in northern Ontario, on stressors to aquatic ecosystems, including excess nutrients, acidification, contaminants of concern, and climate change. This centre contributes to freshwater management, including the protection and restoration of freshwater biodiversity, both in Canada, and abroad.
This five-year, $25 million investment in the Experimental Lakes Area will support new and ongoing freshwater science, enhance national and international scientific collaborations, and support projects to improve research capacity and knowledge exchange, both in Canada, and abroad.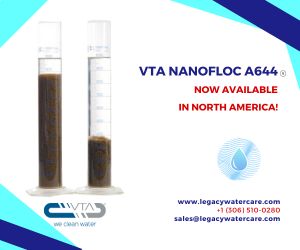 This funding was first announced in the 2022 Federal Budget, which included broad efforts to better protect the natural environment and help reduce the financial and ecological costs associated with biodiversity loss and climate change. The mitigation and adaptation measures in the 2022 Budget build on the significant investments of more than $100 billion made for the environment and climate change since 2015.
Investments in climate change initiatives like this one are part of the Government of Canada's commitment to fight climate change, create good jobs, and build a strong, environmentally responsible economy for all.
"On World Water Day, it's wonderful to see Canada continuing its important role in the global fight to conserve and protect fresh water. Through our ongoing support of the world-class science taking place in the Experimental Lakes Area, and organizations like the International Institute for Sustainable Development, we will make a measurable difference by better understanding and leveraging real solutions to address climate change. The Government of Canada continues to work to strengthen the health and quality of ecosystems and build resilient communities across the country."– The Honourable Steven Guilbeault, Minister of Environment and Climate Change
"The Experimental Lakes Area has been the site of in depth, longitudinal, freshwater research for more than half a century now, and we continue to support its work through the Winnipeg-based International Institute for Sustainable Development. On World Water Day, it is important to remember that every Canadian depends on access to fresh water—and ongoing research and innovation is vital to protecting this critical resource." –  Terry Duguid, Parliamentary Secretary to the Minister of Environment and Climate Change
"The International Institute for Sustainable Development's Experimental Lakes Area is truly the world's freshwater laboratory, and this investment in its future will ensure not only its continued impact on the health of fresh water at home, but also across the globe. Research into old and new pollutants, the very first climate change education centre for northwestern Ontario, building bridges with the ten African Great Lakes—all of this, and more, will be supported by these critical new funds. And this World Water Day, we are proud to be making the case at the United Nations 2023 Water Conference in New York City for our unparalleled approach to freshwater science here in Canada to be translated into policy that improves the health of freshwater supplies in every jurisdiction on the planet, for now, and for generations to come." – Dr. Matthew McCandless PhD, Executive Director, International Institute for Sustainable Development Experimental Lakes Area
Quick facts
Environment and Climate Change Canada has a national program on water science. This program prioritizes, harmonizes, and improves inclusive, collaborative, and coordinated freshwater science and knowledge in Canada to inform decision- and policymakers.
Canada has 20 percent of the world's freshwater reserves. Protecting this fresh water is of critical importance to Canadians, the environment, and the economy. In 2019, the Government made a commitment to establish a Canadian Water Agency to work with provinces, territories, Indigenous communities, and other stakeholders to find the best ways to ensure Canada's water is safe, clean, and well managed.
The Government of Canada is implementing a variety of freshwater protection initiatives, including:

restoring water quality and ecosystem health in Areas of Concern
preventing toxic and harmful algae
reducing emissions of harmful chemicals
supporting the participation of Indigenous peoples
increasing public engagement through citizen science