The governments of Canada and Ontario will soon be accepting applications for a new round of project funding to help farmers improve water quality in the Lake Erie and Lake St. Clair watersheds.
Starting January 20, 2021, applications will be accepted for a new intake under the Lake Erie Agriculture Demonstrating Sustainability (LEADS) initiative. LEADS is a regionally targeted cost-share program funded under the Canadian Agricultural Partnership.
"The Government of Canada is committed to helping farmers protect our environment, including our natural bounty of lakes, rivers, and other freshwater systems," said Marie-Claude Bibeau, federal minister of agriculture and agri-food. "Through the LEADS initiative we are helping farmers take concrete actions to improve soil health and water quality in the Lake Erie and Lake St. Clair watershed areas."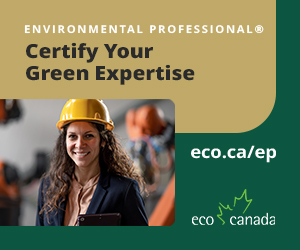 Approved projects will target improved soil health and reduced risk of nutrient losses in the Lake Erie and Lake St. Clair watersheds. Eligible applications will be received and assessed on a continuous basis, while funding is available. Up to $2.58 million is allocated for supporting approved LEADS projects in 2021.
"The Ontario Soil and Crop Improvement Association is pleased to deliver the LEADS program again in 2021," said Stuart Wright, president of the Ontario Soil and Crop Improvement Association (OSCIA). "We are looking forward to supporting farmers as they strive to make soil health and water quality improvements in the Lake Erie basin. The LEADS program removes some of the financial challenges of trying new actions, helping farmers advance their stewardship of the environment."
Some examples of projects eligible for support under LEADS include:
Establishing permanently vegetated buffer strips adjacent to streams, drains, rivers, ponds, wetlands, and lakes to reduce nutrient loss and soil erosion
Retiring environmentally fragile lands from agricultural production and planting permanent vegetative cover to reduce the loss of soil and nutrients from these lands
Modifying equipment to improve management of agricultural nutrients, to support reduced tillage and to reduce soil compaction
Installation of soil erosion control structures including grass waterways, as well as water and sediment control basins, to reduce soil erosion losses.