The governments of Canada and Alberta are investing in Alberta water and wastewater services, with four new projects being funded by the Clean Water and Wastewater Fund (CWWF).
Amarjeet Sohi, Minister of Infrastructure and Communities, and Brian Mason, Alberta Minister of Transportation, were joined by Vermilion Mayor Caroline McAuley to announce federal-provincial funding of more than $16.3 million for the four water and wastewater projects.
"Projects like the wastewater treatment plant upgrades in Vermilion will help the community better manage its wastewater while protecting regional waterways and maintaining a healthy environment," Sohi said. "These improvements will both support future economic growth and ensure that the region remains healthy and sustainable for years to come."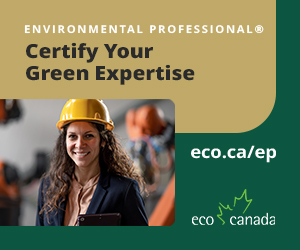 In the towns of Vermilion, Barrhead, and St. Paul, wastewater treatment plant upgrades will increase capacity and ensure cleaner water is released from the facilities. In the Municipal District of Pincher Creek, a new water reservoir for the Hamlet of Beaver Mines will ensure an emergency supply of clean drinking water is available at all times.
"We are putting people to work with this kind of investment in needed infrastructure. Improving wastewater treatment systems is essential for Albertans today and into the future and is key in protecting the health of everyone," said Mason. "Albertans have told us they want clean lakes, rivers and land for their children and grandchildren. Support for these local water projects will help ensure wastewater is properly treated, protecting our critical waterways and land."
With the projects announced today, a total of 66 water projects in Alberta have been announced to receive support from CWWF.
"I want to thank the provincial and federal governments for helping our town ensure our wastewater is properly treated so that we can protect our environment, including the Vermilion River, for generations to come," said Mayor McAuley.
Image Credit: Government of Alberta.